Connectus' Top 5 Secure Hosting Tips
18th January 2022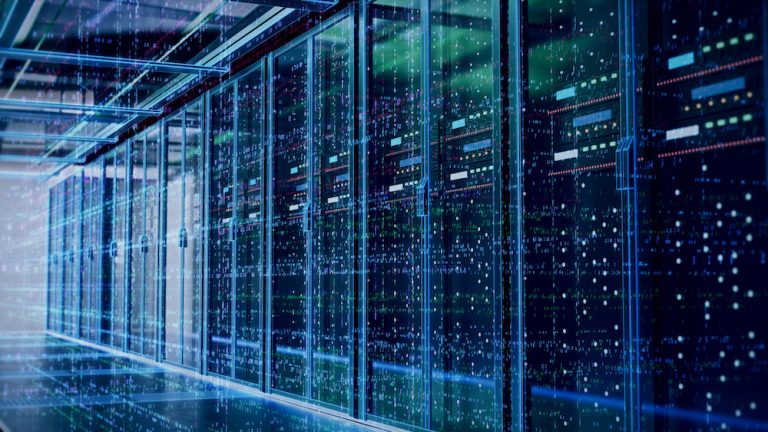 When we think about a threat to our business, traditionally we limit the risk to locality. So, for instance, if you run a Post Office in Wigan, anyone planning to rob it will probably come from the Wigan area.
But cyber attackers are unlikely to live in your neighbourhood, your city, or even this country.
GCHQ has revealed that a rising number of cyber security threats to UK businesses are coming from countries such as Russia and China.
Your systems online are open to the whole world, not just people in the local vicinity. Whether they can be accessed is another matter, and that is the challenge.
An increasing number of businesses are choosing secure hosting for the servers which they use for email, their finance system, data storage and back-up, putting them into a virtual environment rather than an office-based one.
If you ask Connectus for help with secure hosting, we will put your data and your systems onto servers at a data centre, in the Cloud or a combination of the two which is becoming most popular right now. With the hybrid Cloud some things will be kept on a public Cloud like AWS (Amazon Web Services) and some in a private data centre.
So, what do you need to know about hosting – and how to protect your data if it's the right option for you? Here are a few tips …
Be clear about what you want to do and how you want to work
Beware of people trying to sell you something you don't need. Ask yourself what your priority is – Is it price, flexibility, what kind of data are you working with, are you using huge files that your team needs access to quickly, what are your plans for next few years? Once you're clear about all of that, then let an IT expert help you achieve what you want to achieve.  If you are using on premises solution, do you have the right perimeter protection?
Where do you see your business in 5 years?
This is a question that needs to be consider in all aspects of technology, hosted environments are highly scalable and highly available. Typically, it is more cost effective and agile to increase or decrease the capacity in the cloud as opposed to a On-Premiss solution. Cash is king with a cloud solution there are typically no Capex costs unlike on Premises.
Think about where you back-up and how often you do it
A lot of businesses have their data back-up in the same building as their main computer system, but what if there was a fire? You run the risk of everything being lost at once. When back-up is hosted on the Cloud or in a data centre, it isn't physical site dependant.
Make sure your website has a Web Application Firewall (WAF)
One of the servers you might decide to host with a data centre is the web server which hosts your website and any data that's captured via it. Adding a layer of security such as web application firewall will proactively prevent hacking attempts including the most comment types of hacks such as SQL injections and cross-site scripting attacks.
Having security on your website is like having a house with locks on the doors and windows. If a burglar tries to force the window and force the door, and you end up running between the two to try and stop them, at some point you won't be able to cover all the points of access. What you really want is a 15ft wall 50 yards away from your house which the attackers can't get over. A firewall is that protection in front of and away from your web server.
Make sure your data is secure when it's going to and from the hosting service, and while it's there
Data is either in transit or at rest. Is your data safe when you're sending it to or fetching it back from the data centre or Cloud, and is it secure when it's stored?
Businesses should make sure data is encrypted especially now so many people are hybrid working and often using public Wi-Fi.
If you're in a hotel lobby or coffee shop sending clear text data, it's very easy for anyone to sit near you and intercept it over the air because you're sending it over public Wi-Fi. That data might be anything from a username or password, to something your business has been developing for the past five years. A VPN is one of the options to keep it safe.
Remember: be aware, make sure data is encrypted, use VPN and firewalls when your data is in transit and at rest.
For more information about Connectus' secure hosting services visit our Collaboration page or contact us on 0330 440 4848 / info@connectus.local.