Are you eligible for a Government Connectivity Grant of up to £3500?
18th May 2021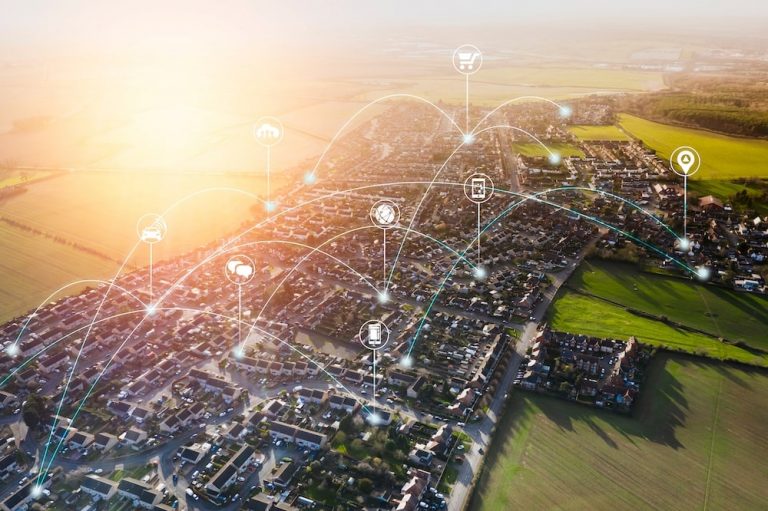 As part of the Department for Digital, Culture, Media & and Sport (DCMS), Building Digital UK (BDUK) are responsible for ensuring that every home and business in the UK can access fast and reliable digital connectivity.
The UK government has announced it is investing £5 billion to ensure that everyone will have the same access to gigabit-capable broadband, meaning eligible SME businesses across the UK can receive support towards the cost of installing gigabit-capable broadband.
Connectus are registered suppliers to the Government's Rural Gigabit Broadband Voucher Scheme via BDUK to support its commitment to a vision of a full fibre Britain. The scheme is providing up to £210m worth of voucher funding as immediate help for businesses suffering from slow broadband speeds in rural areas.
What is gigabit capable broadband?
Gigabit capable broadband is fast and reliable broadband.
To gain gigabit capable broadband, a full-fibre connection is required. One gigabit is equals to 1,000 megabits, which is a huge step forward in connection speeds that could benefit you into the future. Gigabit-capable broadband also means that your upload and download speeds can be the same.
Fast and reliable broadband can make or break your business productivity and now more than ever it's crucial that you and your employees have a broadband connection that doesn't cause any disruption to their daily activity.
What is a voucher worth?
The vouchers are worth up to £3,500 for businesses to help to cover the costs of the of install of broadband in their specific areas. For hard-to-reach areas where broadband is more costly to build, the government is investing £5 billion to ensure places are not left behind.
Is your business eligible?
To be eligible for a business voucher, you will need to be a certified small or medium size Enterprise (SME). You will be asked to provide evidence of your status as a SME or sole trader. You will also have to certify that you have received less than 325,000 Special Drawing Rights (SDRs) in public grants over any period of three fiscal years including the current year, including the voucher contribution.
Not-for-profit and charitable undertakings which qualify as SMEs are eligible in the same way that for-profit enterprises are.
How do the vouchers work?
If you are eligible for the vouchers, you can access the scheme through a supplier, like Connectus.
Voucher funding can only be used through a broadband supplier registered to this scheme as part of a broadband upgrade project shared with your surrounding community.
Your supplier will need to develop a project proposal to connect you and your neighbours, and then request vouchers on your behalf.  Funding is only committed when a voucher requested on your behalf has been approved, and you have agreed to the full terms and conditions.
Speak to one of our experts today who can help you to understand the scheme, check your eligibility and get you on your way to receiving your vouchers.