Athlete Factory Chooses Connectus to power up global business
23rd October 2020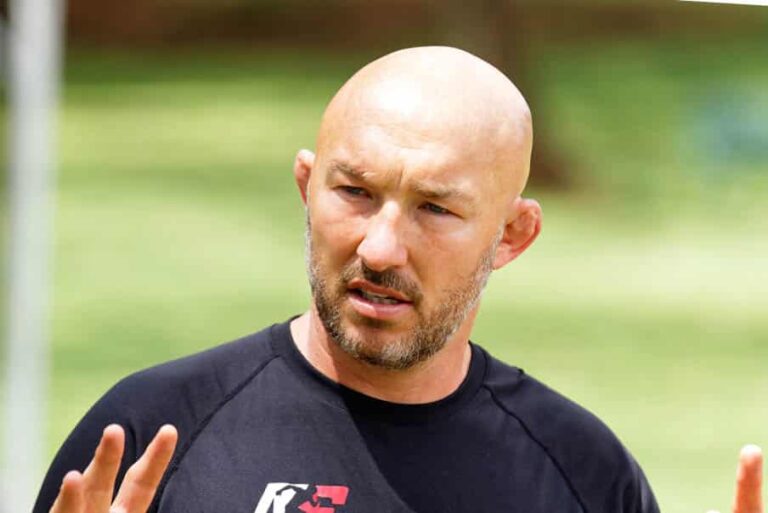 When British star Rugby player Phil Greening decided to launch an industry-changing fitness business, he turned to Connectus to ensure the best possible connectivity was available from the outset.
Founder and director of Chester-headquartered The Athlete Factory, Greening's mission is to share his wealth of experience in elite sport. As a player, he represented England and the British & Irish Lions. As part of his Athlete Factory role, he consults with the US Olympic Committee and USA Rugby. Phil's experience in elite sports and the USA sporting environment helped create the Athlete Factory in 2014.
Connectus – a leading connectivity, telecoms and cybersecurity value-added services partner – provides a state-of-the-art full-fibre connection, which runs the Athlete Factory's secure WiFi, allowing members to access online content via the Athlete Factory app 24/7/365, and the connectivity experts also run the VOIP and data requirements.
Phli Greening says: "When I met Roy back in 2014, I had zero background in technology, and we were starting to build the first Athlete Factory site, at Chester Rugby Club back in 2016, from scratch – there was literally nothing here, just land. Roy offered to help out with telecoms and communication requirements.
"He was truly a shoulder to lean on, and even arranged sponsorship of the International Rugby 7s tournament and the technology to live stream the event to over 600,000 fans worldwide. It was a huge job, and very successful due to having the Connectus expertise on board."
Today, Greening and his team of dedicated coaches have created what they believe is the best facility of its kind in the country – with the elite athlete admitting he thought about the concept since 2014.
"There's a real synergy with Connectus actually – while we want people to train better, Connectus helps people use technology better," he continues, "We cut through the gimmicks, offering specialised equipment – built for us, and fully utilising our knowledge as sportsmen. Connectus also cuts through the noise to provide appropriate technology that works exactly as we need it to."
Connectus CEO, Roy Shelton, says: "As a great fan of Rugby, it's always been an absolute pleasure working with Phil and The Athlete Factory team. He understands exactly what he needs in technology terms to make his business stand out, but also understands it's good to leave it to the experts. Phil's rugby experience also means he carries values like enthusiasm, energy, teamwork and great communications, all of which align with our values, and make Connectus feel very much part of the Athlete Factory family."
As a coach for the USA Olympic Committee for the Rugby 7s for the last eight years, Greening has first-hand knowledge and ex[perience of the high level of equipment and training the teams receive.
"I share that knowledge here, allowing those who use the Athlete Factory to benefit from cutting edge training knowledge. Not only does it give me more of a global insight into the sector – and technology being used by top athletes – but I get access to the top US universities and have been lucky enough to travel across the States seeing how things are done there. I gain technology and trends awareness and insight from the US that I then implement in the UK."
Greening has taken his understanding of elite fitness and knowledge of Olympic-level training equipment he has seen and used in the US, to launch a new venture, manufacturing and designing his own equipment – which will soon be launched as a separate business – AF Performance Equipment.
"There are unique pieces of training equipment here, not available anywhere else in the UK," he says.
When you join the Athlete Factory, you get an app – as it's a tech-based business. Greening says the app technology is "a massive part of what we do and what makes us different."
Members receive an expert coaching programme and all activity at The Athlete Factory is logged on the app – all your calories, all your activity is logged – exactly like elite athletes.
"This way we can track what our members are doing, and help them get the results they want. If you are a member and you don't reach your goals – we have failed. We are different – a membership means a commitment from both sides – we have the sports team ethos, underpinned by great tech and a flow of live data that allows us to manage and maintain our member's journey," says the fitness visionary.
"Technology gives us data and allows us to keep members connected and focused. It's a crucial part of the business. The data allows us to see exactly what's being done and what progress (or otherwise) is being made," he says.
And just like Connectus, Phil says of The Athlete Factory: "We are going the extra mile to deliver a service that works. If our members don't get what they want out of coming here, we have failed.
As a global business, we rely on technology. I spend nearly half the year in the States, so reliable, always on connectivity is vital. Good WiFi is very important for our members, and for our app."
Adopting an industry-disruptive business model, backed by a future-proof technology backbone, is allowing The Athlete Factory to expand. Phli reveals that his concept is being rolled out to sites in North Wales, Manchester and the Midlands, with a franchise model being developed for more national and international locations.
Connectus' Connect, Protect and Collaborate model encompasses a blend of fully managed services in order to mitigate cost, complexity and risk for their clients.
Connectus brings a range of services covering connectivity, network and cybersecurity, voice, IT support and data storage and backup to leading organisations across the North East and Midlands.