Connectus acquires Mango Tech
18th September 2023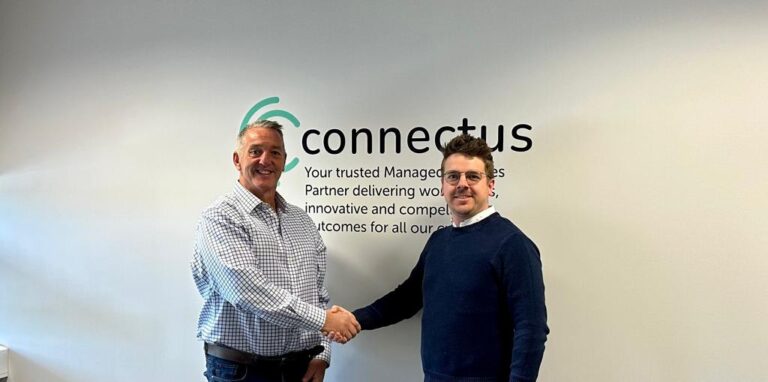 Business managed service specialists Connectus can today announce they have acquired an award-winning tech business.
The acquisition of Mango Tech – which was named last year as the Best Cloud & IT Services Provider in Manchester will further accelerate Connectus' growth in terms of customers, employees, and monthly recurring revenues.
The deal, which is in line with Connectus' ongoing growth strategy, completes a hat-trick of recent deals for the Doncaster-based firm. Since 2020 they've acquired YouCloud IT and Cybersity. This is the first acquisition Connectus has secured since they announced a new revolving funding package with Time Finance earlier this year.
Following the acquisition, Greg Buchanan, the founder, and Managing Director of Mango Tech, will become Technical Director for Connectus.  He will be based at Connectus' main Salford Community Stadium office but will work across all regions.
Commenting, Roy Shelton, the CEO of Connectus, said: "This deal enhances our engineering and technical leadership, and will help swell our customer base across the North West. I am very excited about the acquisition of Mango Tech and am delighted to welcome Greg to Connectus in the newly formed role as Technical Director.
"I have been a long-term fan of Greg and his achievements over the years. I feel both the technical and commercial experience Greg brings into this new role will further fuel our growth plan. It will allow us to continue to meet the growing demand for our Connect-Protect-Collaborate IT managed services portfolio."
Greg said: "I'm thrilled to be joining Connectus as Technical Director and I'm looking forward to working closely with both the leadership and engineering teams to help drive forward the company's vision.
"The opportunities that lie ahead are incredibly exciting, and I'll be working hard to help the business achieve its strategic objectives. Whilst the business is excited about the expertise I'm bringing to the table, I'm personally excited by this opportunity to learn from some of the industry's brightest minds."
Mango Tech was founded in 2012 and has grown to become one of Manchester's brightest technology companies. Their ethos is to recognise the massive growth potential of each of their clients, regardless of the stage in business they are at.
They specialise in the provision of Azure Virtual Desktop, Enterprise Grade Broadband, Teams Phone Services, and outsourced CTO services that fit perfectly across the spectrum of businesses within the SME market.