Connectus and Guerrilla ICT bring clarity to IT solutions
15th September 2020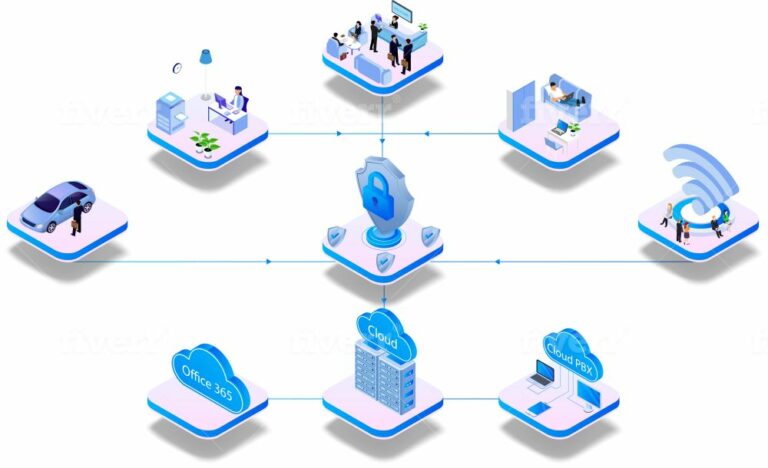 Connectus is partnering with disruptive start-up Guerilla ICT to deliver ultrafast broadband, telephony, IT and cybersecurity services to SME and enterprise customers across the Midlands in a new way.
Guerilla ICT, brainchild of industry veteran Craig Hall, aims to provide a no-nonsense straightforward and cost-effective raft of IT and communication services, helping businesses to mitigate cost complexity, unfathomable contracts and risk.
Hall says he has launched his new company after 25 years of frustration with big industry players, and the way they sold their technology – locking businesses into inappropriate packages at great cost.
The fundamental Guerilla difference is that companies are advised firstly how to save money, and secondly how to make best use of appropriate technology, rather than being strong-armed  into 'one-size fits all' packages.
Craig Hall became aware of Connectus through their company investor DropJaw Ventures who have also invested in Connectus. After discussions with the owners, he knew Connectus shared his strong customer care philosophy and desire to push the right technology to market. "As soon as Guerilla ICT became a reality, it was inevitable that the partnership would happen," says Craig.
Hall and his team can help companies extricate themselves from existing contracts and then offer a bespoke equipment leasing plan, allowing companies the flexibility of growing their technology backbone as the business grows. Being vendor agnostic, Guerilla's partnership with Connectus is a no-brainer.
"Connectus shares our vision of honest, straightforward technology solutions – you might say we are bringing old fashioned values to 21st-century bleeding-edge technology," explains Hall.
The maverick managing director of Derby-headquartered Guerilla ICT says "I am delighted to have a flexible partnership with Connectus for the main strands of our supply chain. The Connectus team will help us deliver the desired outcomes for all our clients, current and future."
Speaking of the new partnership, Andy Marsden, Group Business Development Director, Connectus, says: "Connectus is delighted to be working with Guerilla IT to enable us to deliver a suite of managed services to SME and Enterprise customers via our well-renowned and established 'Connect, Protect and Collaborate' model. This is a complete white label solution to assist Guerilla in its ambitious growth plans."
Connectus' Connect, Protect and Collaborate model encompasses a blend of fully managed services to protect businesses, enable them to scale, and create sustainable competitive advantage.
Connectus brings a range of services covering connectivity, network and cybersecurity, voice, IT support and data storage and backup to leading organisations across the North East and Midlands.