Connectus delivers in new partnership with Green Park Business Centre
21st June 2023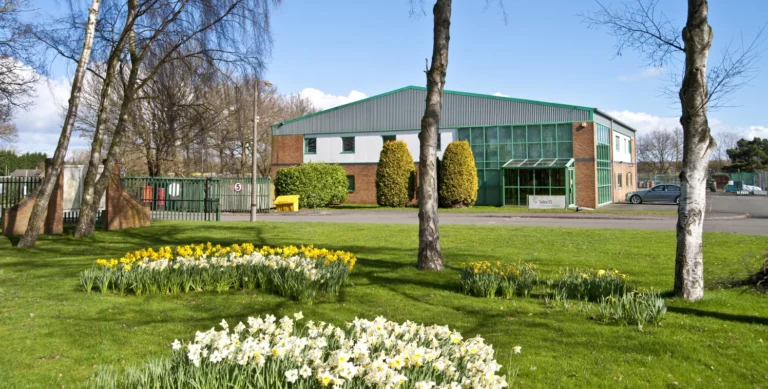 Connectivity inside one of the region's most exciting business hubs is being accelerated – thanks to the support of the Connectus Group.
In an exciting new partnership we are delivering, designing, building and operating Gigabit capable services to the landlord and tenants at the Green Park Business Centre in York.
At present the site only has DSL services available which max out at 11 Mbps.
But by turbo-charging the level of service to 1000 Mbps to each of the site's tenants, those based on the site will now be able to operate in a far more efficient way.
Commenting on the rollout Andy Marsden,  Business Development Director for the Connectus Group, said: "We are pleased to be working with the landlord and tenants at Green Park and are providing solutions which will equip them with the tools to vastly improve their services.
"GreenPark is a fantastic base for some brilliant businesses and we are proud to be playing a part in ensuring the landlords of the site have a level of connectivity it requires to satisfy its tenants and attract new businesses in the future."
Paying tribute to the work Connectus is doing on the site Jeremy Thiagarajah, Director of Paloma Capital, the landlords of the site, said: "Connectus provides an efficient, competitive and user friendly service for both myself and occupiers. They do what they say they will do which is refreshing."
The partnership with the Green Park Business Centre is the latest indicator of Connectus' accelerating growth.
Earlier this month we announced how we'd secured new funding with Time Finance in a deal which will help the company expand and grow even further.
Connectus will use Time Finance's revolving credit facility to help fund an "exciting new phase" of our development that is set to include expansion, additional staff hires and new acquisitions.
Our mantra of reducing cost, complexity and risk for its clients, has helped to accelerate revenue growth by more than 47 percent in the past year. Earnings before interest, taxes, and amortisation are now at 18 percent.
Commenting, Roy Shelton, the CEO of the Connectus Group, said: "We've had a strong start to 2023, and this new funding will allow us to make even more investments into our fibre network and secure hosting environment. It will also allow us to extend our cyber security capabilities and invest in more engineering and support staff.
"We have ambitious plans for additional acquisitions that are progressing well. With this funding in place, we will be able to add to the services we provide our customers we serve and further extend our geographical reach serving more and  more sites like the one at Green Park. We are at an exciting new phase of development."