Connectus Group announces three new staff appointments
24th August 2023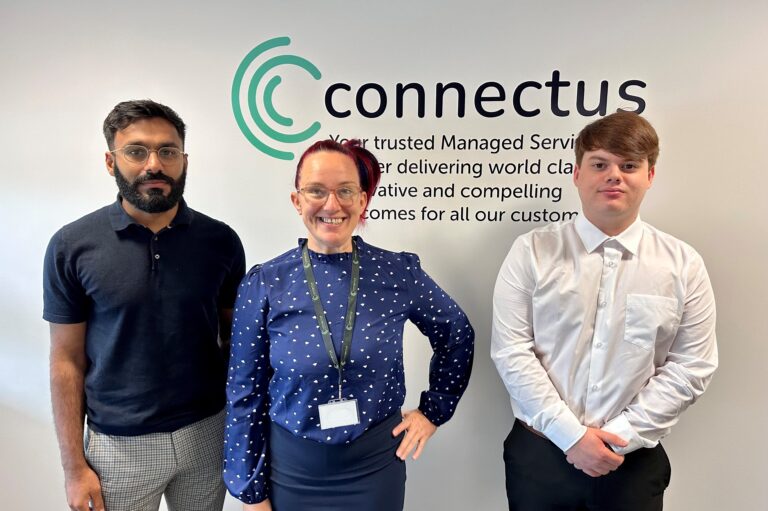 One of the region's fastest-growing tech firms has appointed three new members of staff to its team. Connectus says the appointments will further strengthen their operations, which now serve more than 450 customers across North England and the Midlands.
The appointments see Sarah Williams join as a Project Support Administrator based at Connectus' Salford Community Stadium Office in Salford.
She's joined by Saif Raja, who will operate as a Finance and Administration Assistant based at Connectus' Doncaster office at Gateway East.
Sarah and Saif are also joined by Callum Casey, who will join the engineering team in his final year of an IT apprenticeship based at Salford Community Stadium offering customers first-line support.
Commenting, Roy Shelton, the CEO of Connectus, said: "All three appointments have been made to strengthen our back-office team to ensure we maintain our customer-centric approach which underpins our growth over the past few years with a view to maintaining our 99.47% average customer satisfaction over the past 12 months.
These three appointments now mean we have generated six new FT positions over the past 12 months supporting our growing customer base which is now +450 businesses across the North of England and Midlands and provides further resources to enable our next phase of growth."