Connectus helps businesses fly with 100% Gigabit coverage
30th September 2019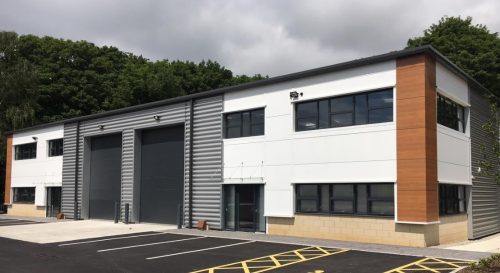 Connectus Group, a leading connectivity, IP-voice and cyber specialist, has announced they have now achieved 100% gigabit coverage of their services across Doncaster Sheffield Airport business park.
Occupying more than half a million square feet of office, warehousing and manufacturing space, with outstanding rail, road and air links, the business park is home to 120 businesses who are now set to benefit from the superfast connection.
Connectus is an approved supplier under the governments Gigabit Broadband Voucher Scheme, which provides grants to eligible businesses for the installation of the Gigabit connection. Connectus has already delivered over 100 Gigabit Vouchers providing fully-funded installation to SME customers and a strong uptake is expected at the business park.
The gigabit coverage will not only allow businesses to improve productivity and efficiency but will also enable them to take full advantage of emerging technologies like VOIP and new cloud applications.
"Doncaster Sheffield Airport Business Park is one of the most exciting developments in the region and offers unrivalled access to the UK's newest airport as well as the Sheffield City Region. The 62-acre business park has planning consent for over 2,000,000 square feet (186,000 sq. m) of commercial space and is the perfect location for office developments, warehousing and distribution units. As the park continues to grow, we are ideally situated to now extend our coverage into these areas along with additional business parks across the Northern Powerhouse region."

Andy Marsden, Connectus Group Business Development Director
Connectus provide full-fibre business connectivity, VoIP Telephony, cyber-security audits and accreditations, penetration testing and data / IT Governance solutions to over 250 businesses throughout the UK. Find out more.
It is, however, their fresh collaborative approach in applying technology pragmatically to businesses, that is winning plaudits and generating transformational results for customers.
To find out how you can collaborate with Connectus and benefit from the Gigabit Voucher Scheme, why not call them right now on 0330 440 4848 or email info@connectus.local
Read more about the Gigabit Voucher Scheme here https://gigabitvoucher.culture.gov.uk/