Connectus helps DSA businesses fly with 100% gigabit cover
4th March 2020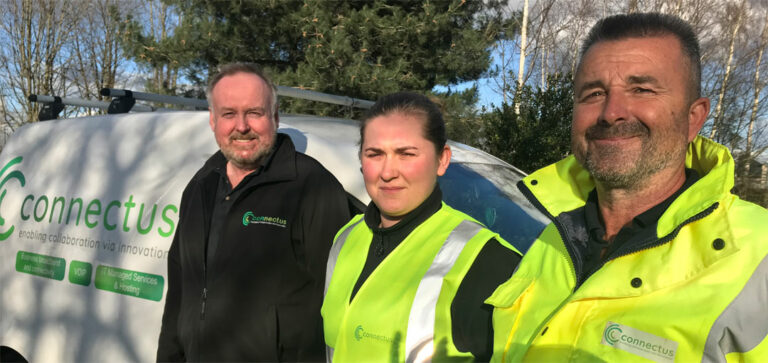 Unified communications and cybersecurity industry leader Connectus Business Solutions has announced it has achieved total gigabit coverage of networking services provided to Doncaster Sheffield Airport's business park.
Occupying more than half a million square feet of office, warehousing and manufacturing space, with outstanding rail, road and air links, the business park is home to over 160 businesses who now benefit from the superfast connection.
Finningley-based Connectus is an approved supplier under the UK government Gigabit Broadband Voucher Scheme, which provides grants to businesses for the installation of the gigabit connection. Connectus has already delivered work for more than 130 Gigabit Vouchers, providing installations to SME customers.
The gigabit capability not only allows businesses to improve productivity and efficiency, it also enables them to take full advantage of emerging technologies like VoIP and new cloud applications, all with the added protection of cybersecurity managed services.
Connectus Group Business Development Director Andy Marsden said:
"Doncaster Sheffield Airport Business Park is one of the most exciting developments in the region and offers unrivalled access to the UK's newest airport as well as the Sheffield City Region.

"The 62-acre business park has planning consent for over two million square feet of commercial space and is the perfect location for office developments, warehousing and distribution units.

"As the park continues to grow, we are ideally situated to now extend our coverage into these areas along with additional business parks across the Northern Powerhouse region."
Connectus — which also has an office at the AJ Bell Stadium in Salford to service clients in the North West — provides full-fibre business connectivity, VoIP Telephony, cybersecurity audits and accreditations, penetration testing and data/IT governance solutions to over 250 businesses throughout the UK.
More information about the Gigabit Voucher Scheme is available at http://connectus.org.uk/bduk
Businesses can learn more about how they can collaborate with Connectus and benefit from the Gigabit Voucher Scheme by calling them on 0330 440 4848 or emailing info@connectus.local