Connectus & Marsh Commercial Partnership to offer double-edged cyber protection
7th September 2021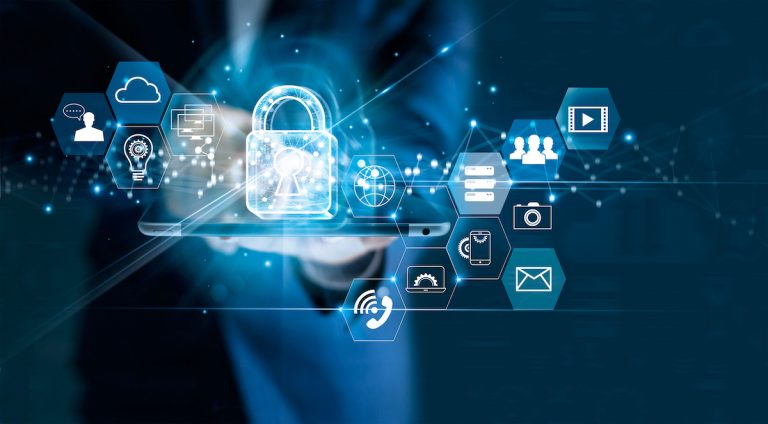 Cyber security specialists Connectus have joined forces with one of the UK's leading insurance brokers and risk advisors to offer businesses a double-edged protection against the rising threat of online fraud.
The company, which helps businesses to safeguard their systems, networks and programs from digital attacks, is now collaborating with Marsh Commercial.
It means that businesses will have an extra line of defence against hackers and fraudsters attempting to breach their systems and access sensitive information.
With more workforces operating from home, cyber crime has rocketed since the start of the pandemic. Hacking attempts surged by 20% year-on-year in 2020 as hackers took advantage of Covid-related factors such as remote working.
Almost half of attacks are aimed at SMEs, with one SME hacked every 19 seconds.
Connectus Managing Director Roy Shelton says it's never been more important for businesses to recognise the threat and act to protect themselves and the data of their employees and clients.
He explained: "Typically, the vast majority of businesses don't believe it's going to happen to them, usually because they're too small or they feel that they're already adequately protected, but 9 times out of 10 they're not.
"By collaborating with Marsh Commercial, we are combining two sets of expertise and services to create a far more proactive approach to cyber security and risk management.
"Companies may take insurance out believing it will cover every eventuality but that may not be the case.
"Connectus does the necessary health checks, audits and accreditations to identify any gaps in their people, their processes and their technology, and ascertain that they have taken the relevant measures to counter any type of cyber threat. That ensures the cover that Marsh Commercial puts in place is the right type of cover, priced at the right rate, giving the right type of protection."
Different companies have different levels of risk and Connectus provides security solutions for every scale of business, from international airports to small firms with five or 10 employees. Roy says all companies have a duty of care to safeguard the information they've been entrusted with.
"Regardless of the size of a company, if they get hacked then all their data, including bank details or medical and personal information of their employees and all their customers, gets compromised which obviously represents a significant risk. With that information, hackers can quite easily create second and third identities."
Julianna Forsyth, "It is undeniable that cyber threats are a top business concern for organisations across the UK and the globe, especially with increased remote working and subsequent systems vulnerabilities. With cyber criminals finding ever more sophisticated methods to cause serious financial, operational and reputational damage to their victims, cyber insurance and effective risk management have never been so important. We look forward to working with Connectus to help businesses mitigate any risk of their systems and data being compromised."
The arrangement between Connectus and Marsh Commercial has already produced some beneficial outcomes for businesses. "It's a good relationship which we're really excited about," added Roy.