Connectus partners with specialists Wildanet
21st August 2019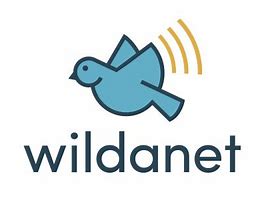 Connectus Group, the connectivity, IP-voice and cyber specialist, has announced a strategic partnership with broadband provider Wildanet to support businesses in Cornwall.
Connectus works with its channel partners to deliver products carried over the internet including voice, cloud storage and surveillance, as well as the provision of technology security management, cyber protection and information governance.
Wildanet, the Cornwall-based ISP, is now expanding its portfolio to include Connectus products and solutions, delivering them over its own superfast broadband network that connects businesses and communities which have been left behind by the major providers.
Unlike other network providers, Wildanet's internet access is not restrained by copper. Its team connects communities by utilising hybrid technology to distribute superfast connectivity to businesses.
Having initially become a user of Connectus' VoIP technology uCentrix, the Wildanet team were keen to offer the resilient IP-based service, as well as the wider surveillance and cyber services, to its own expanding business base.
"Wildanet is a really innovative organisation which has addressed a genuine and ongoing challenge faced by a number of businesses. Access to superfast, reliable connectivity is taken for granted, but for those operating in areas without investment in fibre infrastructure, they are trying to run modern businesses for modern customers, but on legacy communication channels.

"Wildanet's business model and its dedication to help support businesses with next generation technology is aligned to our own and we're delighted to be working with the team."

Connectus CEO Roy Shelton
"Wildanet is committed to ensuring businesses in hard-to-reach areas are not at a disadvantage because of a lack of fibre infrastructure. We are delighted to be working with a partner who is as dedicated as we are to ensuring that UK-businesses, wherever they are based, do not miss out on services that can enhance and grow their businesses based on their postcode.

"Having trialled the Connectus service ourselves, we are looking forward to taking the range of services from IP voice, surveillance and cyber protection through to our customer base."

Wildanet CEO Ian Calvert