Connectus rapid growth fuels two more key appointments
3rd October 2019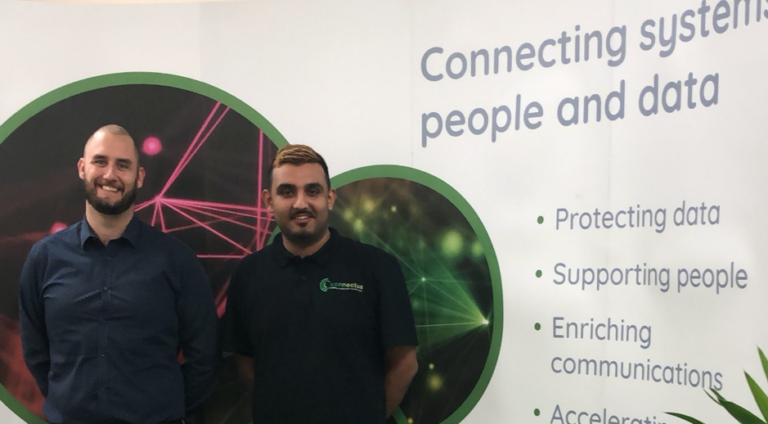 Upward trajectory continues as new headcount increases by nine in 2019.
Connectus Group, a leading connectivity, IP-voice and cyber specialist, has appointed two further team members to deliver gigabit capable broadband, VOIP and Cyber Security solutions to SME and Enterprise Clients across the Northern Powerhouse region.
Steve Teasdale joins the business development team and Ibrahim Khan joins to increase engineering and support supplementing seven other new staff appointed in 2019 alone.
Over the past nine years, Connectus has been building a reputation, with their fresh approach helping businesses achieve growth and lower operational cost, via a suite of innovative technology solutions, including workforce Mobilisation, Cyber Security and Compliance.
Apart from Brexit, latest research has shown that the above challenges are the most important issues facing business leaders today and are at the heart of decision making when it comes to technology spend. In a digitally-led environment, in what are increasingly turbulent economic times, a winning combination of technology, security and business automation is certainly needed to succeed.
"Having recently opened our 2nd office at the AJ Bell Stadium Salford, we are delighted to create two more employment opportunities across the Northern Powerhouse region. Steve and Ibrahim join our expanding team, which means we have created nine new full-time roles, this year alone. We have seen significant growth and demand for our services, and therefore we must continue to invest in people, process and technology to ensure we continue to meet that demand and maintain the highest possible standards of service."

Roy Shelton, Connectus Group CEO
Connectus provide full-fibre business connectivity, VoIP Telephony, cybersecurity audits and accreditations, penetration testing and data / IT Governance solutions to over 250 businesses throughout the UK. It is, however, their collaborative approach in applying technology pragmatically to businesses, that is winning plaudits and generating transformational results for customers.
To find out how you can collaborate with Connectus why not call them right now on 0330 440 4848 or email info@connectus.local