Connectus renews official partnership deal with Sale Sharks
11th March 2020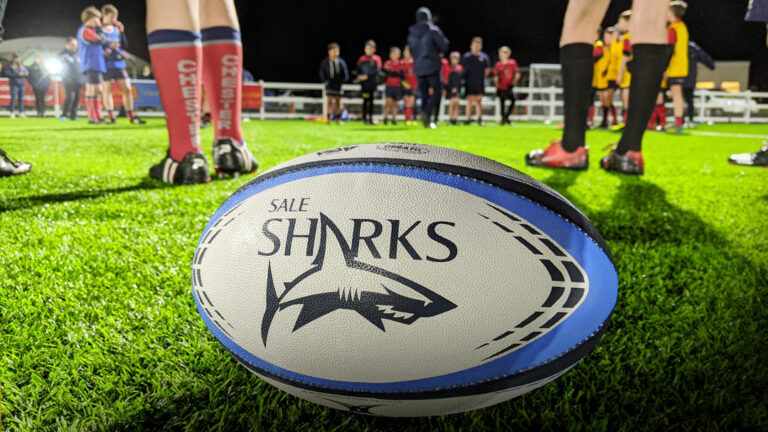 Connectus have agreed terms on a new two-year deal with Sale Sharks following the success of their initial 12-month partnership.
Connectus is the connectivity provider at Sale's Carrington training ground and AJ Bell Stadium home, where Connectus secured a five-year deal in 2019 to provide a high-speed fibre optical network, as well as telephony, corporate Wi-Fi and managed cybersecurity services to support the stadium management team.
As part of the renewal, which ties the two brands together until 2022, Connectus has also renewed its sponsorship of Sale Sharks' captain Jono Ross. Twenty-nine-year-old Jono has been one of the Premiership Rugby side's stand-out players this season and has also worked with Connectus in the local community, recently dropping in on a training session with Chester RUFC.
Mark Cueto, Commercial Director at Sale Sharks, said:
"Connectus has been a great partner over the past year and we're really pleased they've decided to extend that for another two years.

"The team at Connectus have been great to work with over the past 12 months and we have worked closely with them to bring the partnership to life in different ways.

"We're playing really well on the pitch at the moment, but the commercial partners we have behind us are integral to that success, so it's great to have another fast-growing local company commit to a long-term partnership with us."
Alongside its five-year contract at the AJ Bell Stadium, Connectus also committed to the Manchester area by opening an office at the stadium, where eight staff are based.
Connectus CEO Roy Shelton said:
"The past 12 months as a club sponsor have been great and it is brilliant to see the team doing so well on and off the pitch. From a business perspective, it's fantastic for us to be able to connect through Sale's Business Club with like-minded companies from across the region who share our passion for sport.

"We ultimately want to get our brand known and spend more time with all of our valued customers who are regular guests at the games. Sale Sharks is a great club for us to be connected to in that sense – it has wide-reaching national appeal.

"Collaboration is central to everything we do at Connectus and that's exactly what we get from our partnership with Sale. We are very excited for the next two years and can't wait to see what we can achieve together."