Covid Winter Plan: How to transition back to remote working
20th October 2021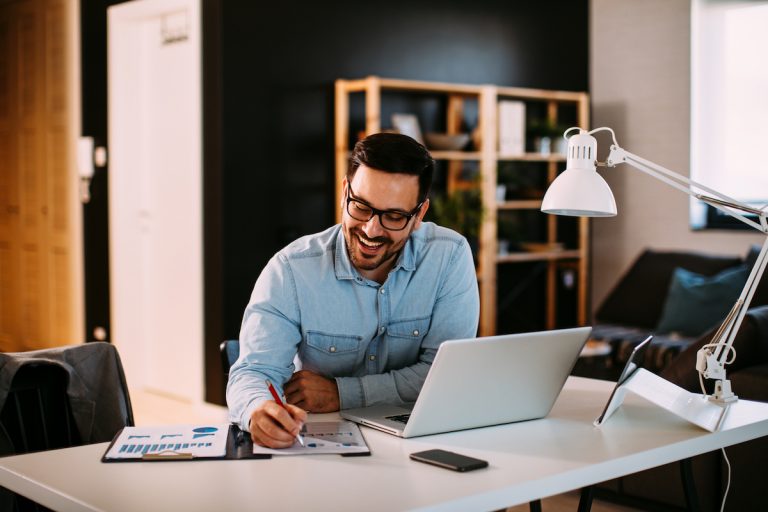 Since the first UK lockdown Covid-19 has changed how pretty much every business operates in one way or another.
In response to the 'Covid 19 Winter plan', the Government has announced that they will ask the public to return to working from home (or continue to do so) during the winter if cases of the virus continue to pick up. This decision was made to minimise the unsustainable pressure on the NHS throughout the autumn and winter.
For most, returning to work from home will be easy, however for some, this means making some changes to allow for a seamless transition back to remote hybrid working.
The main concerns around home working are;
home broadband reliability and its impact on productivity
maintaining data security
company culture and staff well-being
By investing in digital collaboration tools, IT equipment, data security and remote hybrid working software you can keep your business running without any disruption. Connectivity providers like ourselves can help our customers optimise home-working productivity and performance.
According to the TalkTalk Business White-paper: The impact of COVID-19 and levelling up hybrid working, 73% of us agree that fast, reliable home broadband is key to employee productivity at home. With 26% saying that lockdown has made them re-evaluate the importance of fast, reliable broadband. Whether you have a single office, multiple sites and remote or home workers, Connectus can provide a solution that fits your business and your budget requirements.
A Connectus Business Internet Connection can provide your business with ultrafast, gigabit bandwidth via our full-fibre network, which can also be augmented with wireless broadband provision. Read more about our business connectivity here. 
35% of employees have also reported being concerned about information security with staff working at home. With other concerns being:
Storing/accessing data securely
Sending large files
Downloading documents/files
Accessing company intranet/remote desktop
Working in shared documents
Here at Connectus we provide an impressive range of security measures, and our multi-layered approach means we can offer Cyber Audit, Training and Accreditations to boost your knowledge, capability, and reputation on security-related matters. Read more about our cyber security here.
We also offer a fully managed IT solution with 24/7 support. Meaning we can manage your telephone connections, Microsoft 365 subscriptions, get you set up on Teams, and help you with safe and secure file storage and backups, no matter where you are. To find out more about our collaboration tools and IT support visit.
If you are looking to level up your home or hybrid working to match your employee's needs, get in touch with Connectus today or read our article on levelling up your hybrid-working.
The stats used in this article are taken from TalkTalk Business White-paper: The impact of COVID-19 and levelling up hybrid working. To read the full report click here.