Does your business have its IT ducks in a row for 2022?
10th January 2022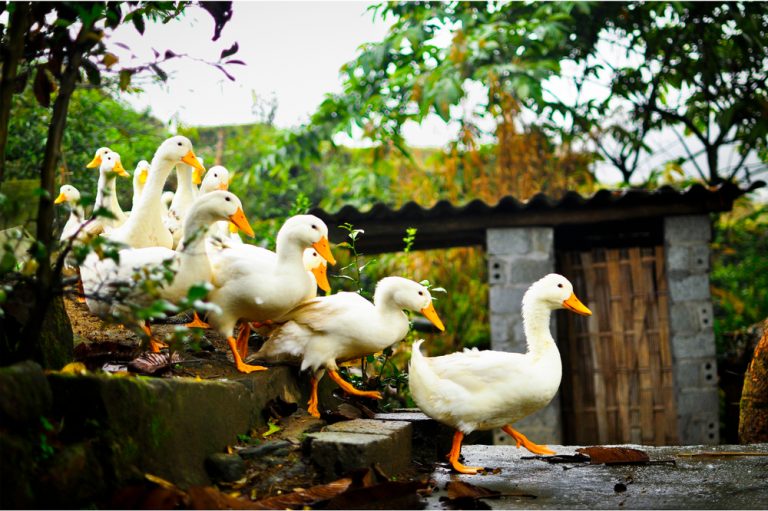 Exploring a vision of business requirements from Cyber Security to Unified Communications.
The forthcoming years are going to see an ever-greater emphasis, in the SME and enterprise level IT market, on Digital Transformation– bringing technology, process and people together to provide holistic solutions in order to drive increased efficiencies, productivity and engagement.
The communications landscape is one of constant transformation, and innovation.  This has been particularly evident in the last couple of years, with the challenges of the pandemic pushing companies to rethink every aspect of the way they work and interact with their customers.
Innovation is often empowered and enhanced by the changing dynamics of a business, what we are seeing is a move away from a centralised office base to that of remote and hybrid working.
Those IT Managed Services companies & telecoms providers that embrace this approach and offer more rounded/complete solutions are going to have greater success than those that don't. But Digital Transformation doesn't come easily , so businesses are going to need a partner for the whole journey and not just commodity based product or service providers who only provide a limited set of capabilities.
The Key Services we see which are fundamental to IT/ Digital Transformation are as follows:-
Connectivity
Cyber Security
Cloud Services
Unified Communications
Helpdesk, Maintenance & Support
Consultancy
Conventional IT
The above reinforces our decision several years ago to create our Connect, Protect, Collaborate Managed Services model which is proven to mitigate cost, complexity and risks to SME and enterprise level customers throughout the UK, and therefore accelerate digital transformation.
Connect
Connectivity is vital to the success of any business and digital transformation strategy. If you cannot connect to the cloud and or remotely to your (or your client's) infrastructure in a cost effective, robust and secure manner then your businesses could be missing key opportunities for growth and success.
Protect
Cyber security poses a greater threat now to more and more businesses than any other time. In 2021 an average of 686,961 attacks were experienced  by SMEs  businesses, with June being the busiest month for cyber-attacks, with some small business experiencing 1,984 attacks per day. Is your network, data and important information being defended?
Collaborate
Our suite of Collaboration tools are aimed at driving increased efficiencies, engaging remote / hybrid working teams and above all increasing customer satisfaction. Our Collaboration solutions now include;
Cloud Services
The escalating e-commerce trade is one of the main factors driving the growth of the hosting industry.  The e-commerce market frequently requires smooth website operations, maintenance, and data security, and these are some aspects where hosting providers focus their product developments.
The Connectus Cloud services are delivered by a specialised team in providing and then supporting solutions to local SME and enterprise clients across the UK. Services include;
Fileserver as a Service (FSaS) – secure fileserver in the cloud.
Disaster Recovery as Service (DRaS) – cloud based business continuity.
Hosting – from basic WordPress sites to high capacity applications from software developers and enterprise level e-Commerce platforms
Unified Communications
The landscape for unified communications is stronger than ever.  The drive towards connected environments that are intended to maintain and enhance productivity of people wherever they are.  UC is now an increasingly flexible, ever-transforming concept, capable of adapting to the needs of its user.
As the future continues to evolve around hybrid working, UC platforms need to embrace many forms of communication.  VoIP brought us the ability for digital synchronous communications. VoIP platforms enable a richer depth in features, such as video and messaging and options for seamless integration with 3rd party applications to enhance the experience of both the employee and the customer.
Employee wellbeing is being supported by many UC platforms, offering office social networking and options for including wellbeing insights in support of work/life balance.
Our UC-VoIP platform provides businesses with a strategic tool in supporting the demands of a hybrid workforce and the ability to provide new customer experiences.  Supported by our UC team of professionals, our solutions are today enabling businesses to constantly adapt to an ever-changing business landscape.
Help Desk, maintenance & Support
Connectus employee a Full time UK based, experienced team of highly skilled technical engineering specialists who embed themselves as IT specialists to SME and enterprise clients across the UK.
Minimising downtime from faults, incidents and major outages is vital to sustainable growth and profits.
Consultancy
Cost effective and early vision consultancy can save vast sums of money and valuable time. Exploring and understanding how technology underpins and drives your corporate strategy is vital to your long term sustainable growth ensuring your team is not a slave to IT.
Conventional IT
Understanding and leveraging the right type of IT comes from understanding your businesses. Conventional IT doesn't have to cost a fortune and can be easily scaled to meet the growing demands of your business.
"The Connectus vision and focus is to enable and enhance Digital Transformation for our clients. By working closely with them via our Client Success Planning tools we build vital insights to aid our client's journeys and ensure the most relevant, reliable, robust and cost-effective technology is deployed and supported for them. This approach not only builds deeper empathy and more meaningful relationships with our clients but also allows them to focus on their core business."
– Roy Shelton, CEO of Connectus