Connectus receives funding from NPIF – FW Capital Debt Finance
4th December 2018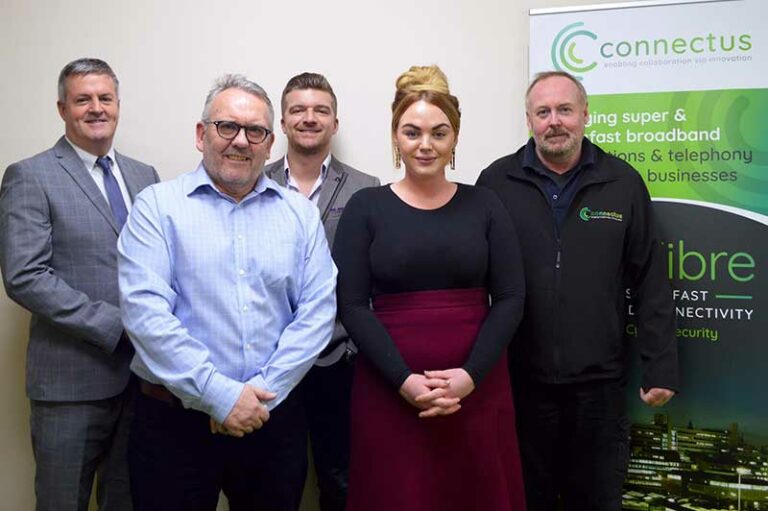 A superfast broadband provider has received £150,000 worth of funding from NPIF – FW Capital Debt Finance, managed by FW Capital and part of the Northern Powerhouse Investment Fund (NPIF).
Connectus Group provides fibre optic broadband cabling and end user products including broadband, VOIP, mobile, telephony, data storage and CCTV. The company works with a host of blue-chip clients such as BT and Peel Holdings, as well as numerous SMEs.
The £150,000 investment from NPIF – FW Capital Debt Finance will fund a premises refurbishment, additional staff, and marketing and website development to support the further expansion of the business.
Connectus Group achieved a turnover of £500k last year, and this is expected to rise to £1m in 2019. The company currently employs nine staff, with two more full-time roles being created by the end of this year.
Paul Ruocco, Connectus chairman said: "Following our acquisition of Eximus Solutions Ltd at the beginning of the year we applied for funding from NPIF – FW Capital Debt Finance to be used to support the continued growth of the company and the further deployment of our full fibre network around Doncaster.
"We were delighted with the £150,000 investment from FW Capital it has been used to create five new full-time roles and the continued growth of the company.
"The funding will also allow us to address the unprecedented demand for Gigabyte Fibre connectivity, VOIP telephony solutions and cyber security services to business across the north of England.
"The entire process of working with FW Capital has been smooth and transparent with great support and we would highly recommend working with them.
FW Capital investment executive, Loz O'Connor said: "BDUK has launched a £67m Gigabit Broadband Voucher Scheme which businesses can access if they invest in fibre optic broadband. This will encourage businesses to put broadband improvements high on their agenda and will provide lots of opportunities for Connectus. Our funding will enable the company to deliver on increased demand for its services and we are very pleased to support Connectus through this significant period of growth."
Grant Peggie, Director at British Business Bank, said: "This investment will allow Connectus a greater presence online and to recruit additional staff. Connectus has established an impressive client base within the telecoms and technology sectors, and we hope that the funding from NPIF will enable the firm to expand even further.
The Northern Powerhouse Investment Fund project is supported financially by the European Union using funding from the European Regional Development Fund (ERDF) as part of the European Structural and Investment Funds Growth Programme 2014-2020 and the European Investment Bank.