How boosting IT spending can help firms navigate the impending recession
25th July 2023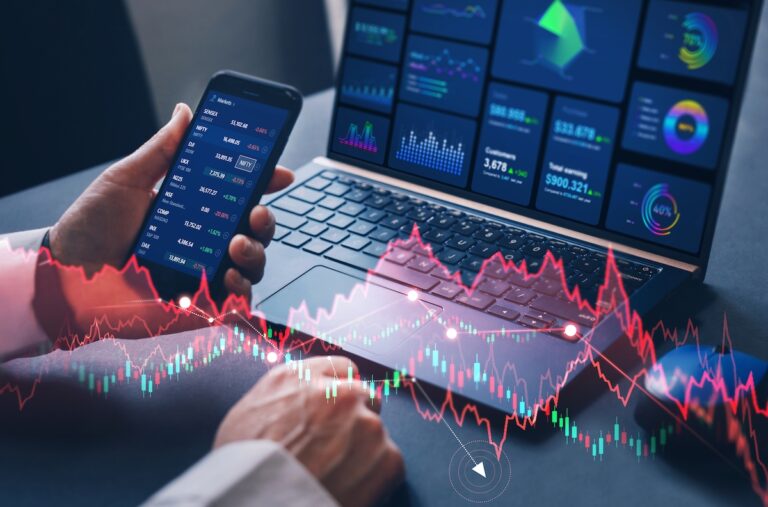 Companies are continuing to invest in IT spending – because they rightly see it as "an investment in their future", a leading managed services provider says today.
Despite the cost-of-living crisis, and reports of an impending recession, new research reveals the UK's small and medium-sized enterprise (SME) sector is showing no signs of cutting back on communications technology and services.
Instead, research from Beyond Now shows as many as 85% of SMEs recognise the importance of technology to the success of their businesses, with 51% ranking tech as "very" to "crucially" important.
However, the orchestration and digital platform provider's report – called CSPs: it's time to reacquaint yourselves with today's SMBs – also showed SMEs need help from communications service providers (CSPs) to realise those improvements, with just over two-thirds (68%) of SMEs wanting a single platform for technology systems.
Andy Mardsen from Connectus Business Solutions (CBS) said this underlined the opportunities which still exist in the sector for those who can provide the best solutions.
Mr Marsden, the Business Development Direct at CBS, said: "IT spending is not just an expense, it is an investment in the future of your business. By investing in the right IT solutions, you can improve your productivity, efficiency, and customer service. You can also gain a competitive advantage by staying ahead of the curve in terms of technology. Businesses (especially SMEs) shouldn't think of IT spending as a cost, but more as an investment that will pay off in the long run. Of course, not all IT spending is an investment. If you spend money on IT solutions that do not meet your needs or that are not used effectively, then you will not see a return on your investment. However, if you invest wisely in the right IT solutions, you can reap the rewards for years to come."
"Outlining some reasons why IT spending is an investment he continued:
IT can help you to automate tasks, which can free up your employees to focus on more strategic work.
IT can help you to collect and analyse data, which can give you insights into your business that you would not otherwise have.
IT can help you to connect with your customers and partners, which can improve your relationships and boost your sales.
IT can help you to protect your data and systems from cyberattacks, which can save you money and prevent disruptions to your business.
Beyond Now's research found that SMEs are more sophisticated adopters of technology than many give them credit for. It concluded they are digitally minded, and their business priorities are closely aligned with what technology can help them achieve. In the next 12 months, 70% of SMEs believe that technology can help them achieve efficiency improvements and further digitise their businesses, with some also exploring business growth, customer experience improvements, and easing issues caused by a lack of time and human resources. Beyond Now also found that over the next year, half of SMEs will increase their technology spend by an average of 6%; in the next two years, 59% will increase investments by an average of 7.5%; and in five years, 64% expect to boost technology investment by an average of 9%.
Meanwhile, a separate study found almost half of the UK small and medium-sized enterprises (SMEs) sector is to invest in technology in 2023. The research, from IT products and services provider Sharp UK, found that 44 per cent of UK SMEs plan to invest in technology in 2023, despite serious concerns over rising costs.
The research from Sharp UK also found that UK SMEs will prioritise IT security, hardware upgrades and server updates, as their technology investment continues to rise. Sharp's research surveyed 5,770 SMEs across Europe, including 502 in the UK. Challenges flagged by the survey for these SMEs include hybrid working technology issues and business continuity.
The Sharp survey also found that over 50 per cent of UK SMEs plan to invest more than £20,000 in IT this year, with 5 per cent expecting to invest more than £100,000.