How Connectus supports businesses looking to protect themselves from the growing risks of a cyber attack
14th July 2022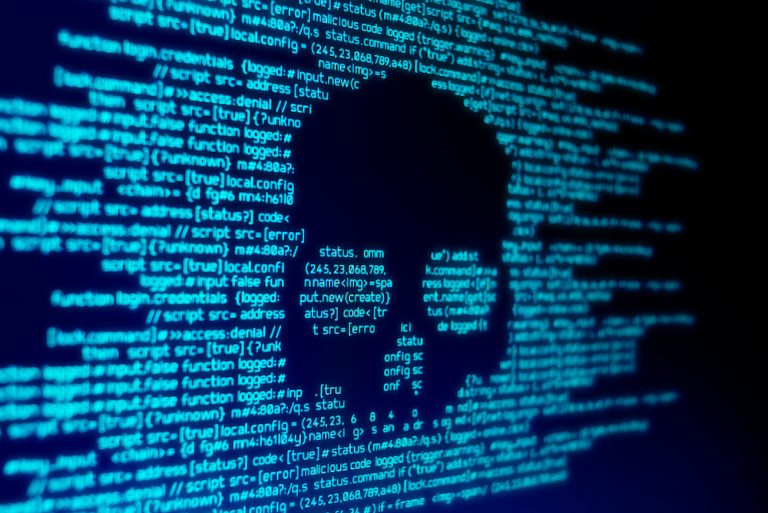 The cost of living crisis has created challenges for everyone. But for cyber criminals it has also created an opportunity.
By preying on people's desires to try and save money, fraudsters are developing more and more highly sophisticated scams.
And they are now increasingly turning their attention to UK businesses.
New official statistics showed that 39% of UK businesses experienced a cyber attack in the past 12 months.
The Cyber Security Breaches Survey 2022 – published by the Department for Digital, Culture, Media and Sport – found that the most common threat vector was phishing attempts, which were experienced by 83% of firms reporting breaches.
Around one in five (21%) identified more sophisticated attacks, such as denial of service, malware and ransomware attacks.
Just last week a fresh warning was issued urging company bosses not to pay cyber extortionists.  In a joint letter to the Law Society, the National Cyber Security Centre (NCSC) and the Information Commissioner's Office implored solicitors who may have been advising their clients to pay to think again.
Their SOS came months after cyber security experts from the UK, US, and Australia warned of a "growing wave of increasingly sophisticated ransomware attacks" which could have "devastating consequences".
But businesses looking to protect their businesses from cyber attack need not be held to ransom by the cost of boosting their defences.
At the Connectus Group we tailor all our Cyber Security solutions with the aim of adding value to businesses – whatever their size or stature.
And by offering support on a per user per month basis we are also able to provide an organisation with the flexibility to scale up their security in an efficient and cost-effective way.
Here, Leigham Martin, our Group Head of Infrastructure & Security, provides his expert analysis on how businesses can best manage this growing threat.
A recent ITV News report highlighted the wild difference some public organisations are spending on cyber security. Are organisations currently spending enough in this area?
Liam says: "Typically organisations spend less on cyber security than what's recommended and it isn't always at the top of the list of priorities either, Put simply good cyber security costs money and you often don't see the return on investment from it. But on average, organisations should look to invest around 3-4% of their annual revenue into cyber security. This should be used to bolster defences, gain visibility of their technology and have a proactive approach when it comes to protecting the company's digital assets. 
Businesses should take the view of "when" and not "if" it will happen to them and should be prepared and have a plan if they do suffer from a cyber attack. Connectus tailors its Cyber Security solutions to add value to businesses of all sizes. We understand the challenges business face when it comes to investing into its Cyber Security and technology and that's why we make it really simple to get your business protected and your technology up to date."
What are the biggest dangers for a business which fails to have secure policies in place?
Leigham says: "There is a huge reputational damage attached to any business that falls victim. The associated media coverage that comes with an attack can damage a business in a way it might never recover from.
That aside, the main impact of a cyber security breach is financial. Significant revenue loss as a result of a security incident is more common than you think. According to analysts at Hiscox, small businesses that fall victim to a cyber attack suffer losses ranging from £7000 all the way up to £190,000 depending on the nature of the business. A lot of the costs that are associated with an attack are typically to fix the initial damage such as business downtime, third party security consultants and legal fees. If your business relies heavily on its technology and it were to suffer from a cyber-attack ask how will your business recover from that? Do you have a disaster recovery plan? How will the business come back from the damage the attack has caused?"
Why is this a bigger problem now than a year ago?
Leigham says: "There is increasing evidence that some businesses are looking to save money in this area, perhaps linked to the cost of living crisis. But cutting corners where cyber security is concerned can be costly especially as IT is now typically an integral part of a business. 
Half of small to medium businesses go bump within six months of a cyber-attack. With the growing threat of war in the east, the cost-of-living crisis and increasing inflation cyber criminals are using this to their advantage to exploit people and businesses alike, social engineering is again on the rise and scammers are sending phishing emails and messages offering rebates on energy bills to play on peoples and businesses vulnerabilities.  The security solutions that Connectus offer are cost effective, scalable, and most importantly affordable. They can help protect your business from all angles from endpoint security to penetration testing and vulnerability assessments."
What are the biggest emerging threats in this area?
Leigham says: "Back in January this year the Nation Cyber Security Center (NCSC) advised businesses to act following the Russian invasion of Ukraine. This was due to the heightened risk from Russia's Cyber Doctrine that we have seen being used increasingly across Ukraine. As the West denounces the actions of Putin's war and supports the people of Ukraine, the UK becomes a bigger target to foreign nation state hackers who will be looking for ways to disrupt businesses and the economy. This is why it's important to protect your business and its digital assets. The most important thing for businesses of all sizes to do  is to ensure that the fundamentals of cyber security are in place to protect devices, networks, and systems. The NCSC have provided guidance on what actions to take when the cyber threat is raised."
How can Connectus help? 
Leigham says: "Connectus understands the challenges that small to medium businesses face when it comes to cyber security, ultimately to build out a Cyber Security team internally costs money. Significant investment would be needed to obtain knowledgeable security analysts, security products and systems. Typically, small to medium businesses don't have that level of funding nor do they usually have an internal IT function at all. This is where Connectus can help. Connectus offers a wide range of tailored, scalable, and robust IT and security packages such as endpoint security, proactive security monitoring, password management, patch management and offensive security services to suit and support the size of your business."