Key challenges your business may face during a recession
27th October 2022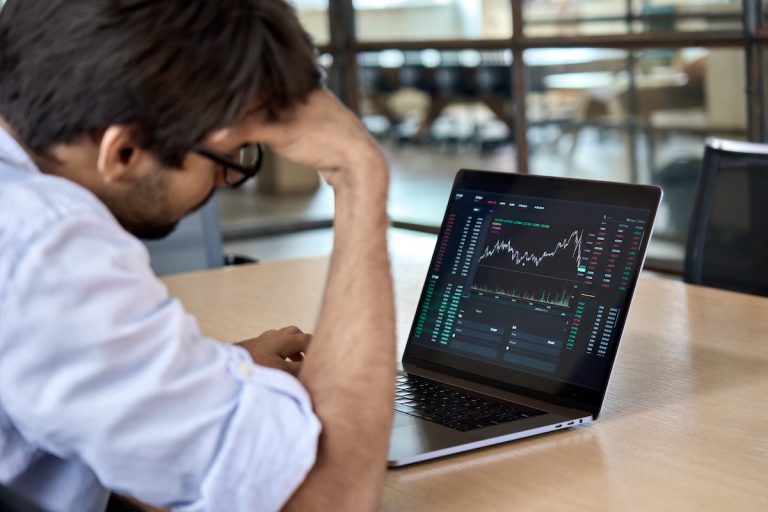 What are the key challenges facing a business during a recession / what are the main pressures?
Mark Wiseman, Group Commercial Director at the Connectus Group, "Often it can be surviving, paying their staff, cashflow, remaining visible to their sector and using the time to plan for post-recession growth. Maximising cash at hand is critical.  So, aim to focus on getting invoices paid promptly, eliminating unnecessary waste, and reducing costs. We often find when businesses look at the IT systems and software, they have bolted together over time that there is a much more efficient way to run their businesses whilst simultaneously reducing cost.
What opportunities might a recession bring that might not otherwise exist in good economic times?
"A very common trend during a recession is the drive to reduce costs. As an IT-managed services provider whose stated mission is to "help businesses mitigate cost, complexity and risk", we have been extremely busy helping clients to review their IT set-up. There is an opportunity therefore to help clients understand what their true core needs are and help them find innovative ways to meet those needs and save money using the latest technology."
What are the key strategies for growing a business during a recession?
"It's much easier to keep the customers you have and grow than to have customers leave and need to replace them and add others. It is crucial to focus on customer contact, great communication and customer satisfaction. Look for ways to add value to your existing relationship so your customer does not want to go anywhere else.
Make sure your business and brand are not forgotten during a recession. It seems easy to cut marketing spend during this time but staying visible to existing and potential customers and letting them know you are still around is a great way to give your potential customers confidence that you are a good bet to move their business to.
Diversifying your business to meet an emerging need is vital too. We saw a lot of that during the Covid lockdown as manufacturing businesses started making face masks and PPE."
What are the key areas of expenditure when it comes to a business's cyber security outlay? How is this changing i.e. are prices / projected spending going up?
"Prices will typically reduce as competition in the market increases. As businesses wake up to the very real threat of cybercrime, spending on cyber security is now becoming a standard entry on most businesses' P&Ls.
As leaders review the risks to their businesses, cyber-crime has moved up the league table and is now firmly in the crosshairs of most boards. Somebody is accountable, and somebody has to address that risk. So spending decisions are being made based on the financial risks posed…and the risks are great, in fact, in some cases they are existential.
Progressive businesses know that whilst they don't have to be Fort Knox, they need to protect their data and their customer data in line with the risk to their businesses."
What guiding principles should apply to any attempt to cut cyber security costs?
"Often cutting costs on cyber security can be tempting as it feels like you are insuring against something that probably won't happen to you.
However, it is critical to:
Understand your starting point. Be clear on your current cyber security situation – get the biggest bang for your buck by only spending money where you need to.
Have a plan – Prioritise your spending based on the risks to your business.
Put in place the basics by training your people to be cyber security aware; updating your processes so you don't create more security problems, such as having an IT policy that tells your team what to do if they receive a phishing email, or always having a strong password.
Deploy two-factor authentication, have business-grade antivirus tools,  always update your software, and always get expert advice."
What are the steps / first steps a business should take to cut cyber security spending?
"First, have an expert conduct a review of your IT and cyber security situation, or posture, as it stands today – decide where you are strong and where you are vulnerable. Once you understand this, you can prioritise areas to address based on the scale of vulnerability and aligned with your business priorities.
This approach not only ensures you shore up the areas you need but also ensures you don't spend money on products or services you don't need.
We often see businesses buying security products because they believe it is a great product that will make them secure without ever really knowing where they are truly vulnerable. Not only does this leave them open but they waste money on products that aren't right for them."
What sort of cost savings can businesses make?
"It is not uncommon to see businesses spend £50k on products and services because they are 'flavour of the month'. Yet often, with add-ons, this leads to £75k or £80k in spending, when in fact the main vulnerability is poor processes or lack of people training. Spending sub £10k on a full cyber audit and then investing in the key areas that make you safe, can see you spend half as much in total and have a far more secure business."
How can businesses make sure they don't compromise on overall protection?
"Work with an expert partner who can manage your cyber security on your behalf and do it very cost-effectively. Gain a cost-effective security accreditation such as Cyber Essentials to make sure you cover all the basics for your business and show your clients and prospective clients that you take security seriously. Understand your current situation and plug the gaps you have – only spend money on what you need."