Making the switch
7th August 2023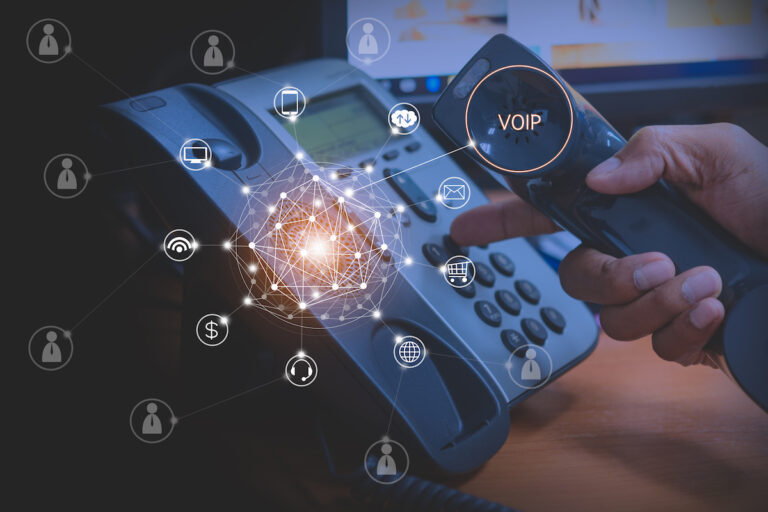 The PSTN will be switched off within the next three years, but this should be viewed as an opportunity to make a business more efficient, rather than a threat, as Duncan Shaw from Connectus Group explains.
It feels like a long way off. But the clock is fast ticking down now to the PSTN switch-off and businesses would be wise to put plans in place now to prepare. Don't feel confused if you've only just heard about this, you are not alone. A recent Which? survey showed that 74% of consumers with a copper landline connection are unaware of the migration.
So, what's happening?
In 2025, the Public Switched Telephone Network (PSTN) is being switched off by BT Openreach. This means everyone across the UK, including businesses, currently using PSTNbased services will need to upgrade to a new service ahead of this point.
In place of the copper-based PSTN network, Openreach has been busy laying fibre. They are currently on track to replace every connection across the UK by 2025. This explains why you might have seen a lot of workmen around the streets where you live.
A rollout of this magnitude doesn't happen overnight, so migration to full fibre is already underway and in many exchange areas it's no longer possible to buy copper-based PSTN services.
According to reports, about 2.4 million businesses across the UK still operate on legacy telephone lines and ISDN networks served by the PSTN.
If your business is currently using ISDN/PSTN telephony or broadband services, now is the time to start exploring the benefits of upgrading to fibre-based technology.
Indeed, there is a stop-sale on any new ISDN or PSTN-based services coming in September this year, meaning you'll no longer be able to buy a traditional phone line across any exchange area. So, now's the time to explore the exciting new and future-proof services available to your business.
A lot has been written about the impact of the PSTN and ISDN switch-off. This has mostly revolved around the opportunity to switch to internet-based services, such as voice-over IP. Many people have explored how this communication technology will help businesses evolve, but the real question is 'How does this impact on how I can better serve customers and improve internal communication?'. It's important to start by asking what works and what doesn't work today.
And you also need to ask: 'What's the strategy in terms of the forms of communications that will serve my business best in the future?'. Many businesses are surprised that their volume of calls has reduced over time, which provides the realisation that the business has been incurring unnecessary costs. The demographics of your customers will also likely have changed, bringing with it other forms of communication platforms. It's important that you don't see the switch-off as a straightforward process of replacing what you have today. Consider how you want to make communications work for you, to maximise your ability to reach your customers efficiently and effectively. We have a diverse workforce today; hybrid working is here to stay. Decide how you will allow your staff to operate freely, regardless of location. This is going to be a business changing opportunity. But to make the most of that opportunity it's vital to take informed decisions, remove risk and minimise the complexity from the process. This, in turn, will help you to control costs.
If you hold Information in a CRM/ERP system, then integration between this system and your telephony platform creates an opportunity to access key data using the inbound telephone number. Productivity gains such as this are one of many benefits that are opened.
The opportunity to realise the benefits of establishing a framework for collaboration must be considered. The need to replace PSTN infrastructure is paramount but so too is the need to recognise the business needs in addressing the myriad of media channels your customer will interact with you.