Nine steps to delivering digital transformation
20th April 2023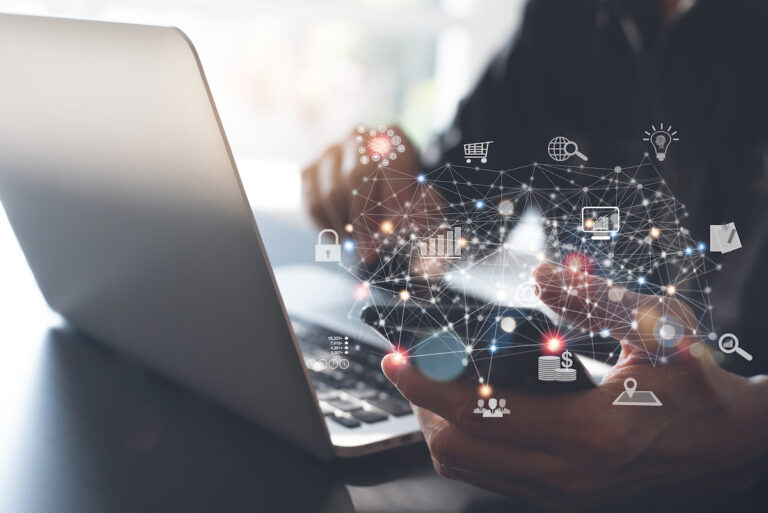 Nearly two thirds of businesses have made digital transformation a high priority for 2023.
Yet despite this, more than half currently have no activated project designed to deliver it.
This mismatch, revealed in a major new report called  Censuswide Buyers: IT Leaders: The Future Outlook Report 2023 , presents a major barrier to growth and wider economic prosperity.
The survey examined  CIOs' and CTOs' IT strategies, initiatives, challenges and analysed what they were focusing on in the months ahead.
The Rimini Street-sponsored research also polled more than 1,000 respondents across over seven industries in the UK, Ireland, the Nordics and the Gulf states, and found IT leaders were continuing to prioritise digital transformation and interoperability of technologies to achieve strategic, financial and operational business objectives in 2023.
Other key findings included:
How 62% ranked digital transformation as a "high priority" in 2023, but among this group, 77% are only in the planning stage of projects and 56% currently do not have a digital transformation project;
76% of respondents say have heard of composable ERP, and 84% of this group are expected to make investments in composable ERP in 2023;
47% feel the increased cost of living has led to the inability to meet salary expectations for new and existing staff;
67% want to reduce legacy enterprise application support costs by switching to third-party support.
The conclusion then is clear: digital transformation has never been more relevant and businesses are increasingly open-minded about working in collaboration with others to provide it.
That's why today, the Connectus Group, is announcing an innovative new service designed to help deliver just that – and to accelerate digital transformation programmes for businesses.
Utilising an AI-backed programme of our own IP from within KTSL , we have created a nine-step programme of services which can be integrated into any business looking to embark on such a transformation.
By using unique AI engines, Connectus optimises tech which helps us to understand, process and compare thousands of incidents and processes a second.
This gives our industry-renowned team of experts an ability to quickly, and effectively, pinpoint the underlying issues within the businesses they are collaborating with. From there our team creates the most suitable troubleshooting solutions.
The nine services Connectus can provide include:
Situation investigation and corporate vision sharing;
Problem analysis;
Feasibility assessment, critical path analysis and business case development;
IT & Business process improvement mapping services;
Requirements definition & sign off support;
Business acceptance & cultural testing projects;
Business change deployment;
Test and measurement change processes, and;
Ongoing Stakeholder engagement
Roy Shelton, the CEO of the Connectus Group, said: "Creating effective solutions for IT optimisation and digital transformation help provide the foundations for any growing business.  Too many services on the market claiming to provide transformation solutions only focus on one area or one issue. Under our new nine-step service we cover every base and develop ideas that help transform the operational capability of all the partners we work with. This, in turn, helps to create a number of benefits including reduced costs, increased collaboration and improved security."
This service is just the latest chapter of an ongoing story of success at the Connectus Group. For more than 20 years, Connectus Business Solutions has been a leading business connectivity and managed services partner, providing business critical infrastructure alongside fully managed solutions to help companies  stay connected, protected and to collaborate effectively online as they scale and grow. With a two-decade legacy in telecommunications, Connectus helps clients to mitigate costs, complexity and risk and provides business critical infrastructure along with fully managed solutions. It has a dedicated, customer focused and technically capable team, who work with clients at their own pace and level of technical understanding to ensure great outcomes are achieved. Last year it announced a merger with KTSL creating one of the most dynamic and fastest growing tech firms in the country.
To find out more about the service: "Business analysis for IT optimisation, best practice and digital transformation" visit Connectus