What is cloud telephony? Now you are talking
17th September 2019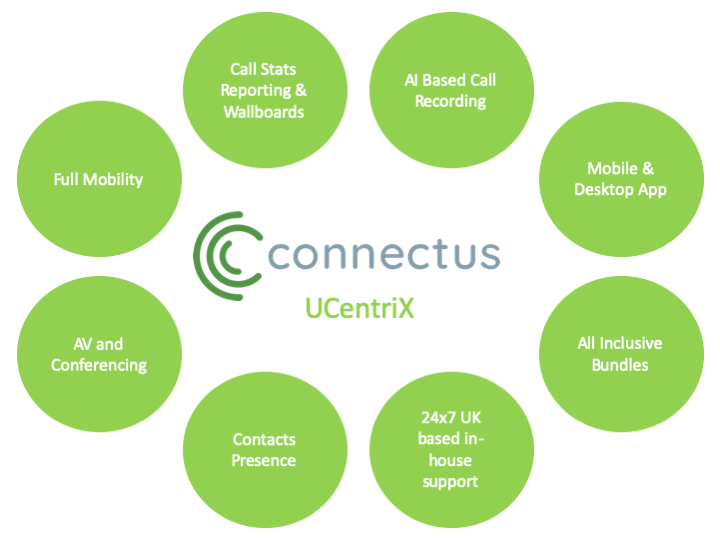 UCentriX the cloud telephony system from Connectus can transform your business, keeping workers connected wherever they are in the world. As a businessperson on the move you need to be able to work flexibly from anywhere at any time. That's why cloud telephony could change your life and totally transform your company.
Its time to say goodbye to the old-fashioned business telephony equipment and embrace the new age of VOIP (Voice Over Internet Protocol) services. More and More Savvy business travellers and organisations are cottoning on to the benefits of cloud telephony. In the UK, cloud telephony penetration already amounts to 12% and has been forecast to grow around 27% by 2022.
The market for cloud communications is moving like never-before in firms of every kind and every size – driven by the need for digital transformation. Connectus believe cloud communications are an essential building block of any viable digital strategy to enable staff to work flexibly.
UCentriX from Connectus is a best in class system which can help boost your business success and now with the added benefits of;
All-inclusive call bundles
Mobile app for your smart phone for seamless integration
Windows desktop app with full softphone functionality
AI based Call Recording
Instant messaging via the app via
Enhanced Dashboard and Wallboard Reporting
The entire UCentriX System can be made available with minimum effort – regardless of the size and location of the client's organisation.
 "UCentriX is an important milestone in the History of Connectus."

"We have been delivering our UCentriX platform for 5yrs now to companies large and small throughout the UK. We are now setting an example to the whole market that we have a comprehensive, robust and cost-effective unified communications as a service offering."

Duncan Shaw, CTO
It is time to free your business communications with UCentriX, the cloud telephony system from Connectus.