Sales Bond secures cyber certificate with Connectus
27th January 2020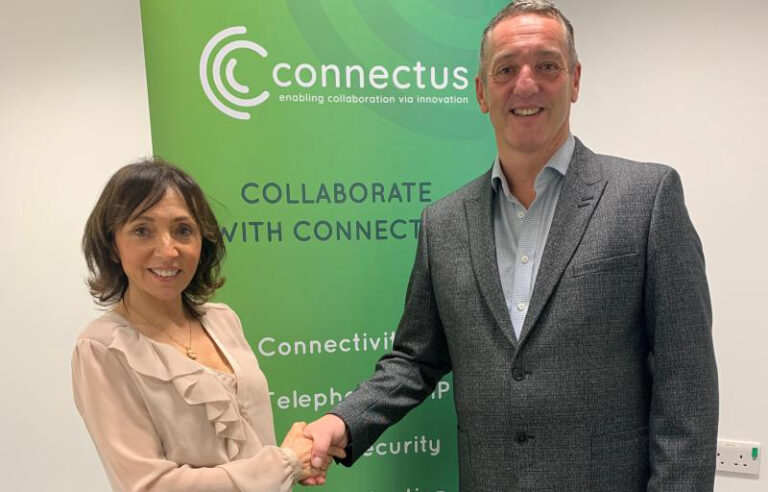 Telesales and lead generation industry innovator Sales Bond has secured Cyber Essentials accreditation with Connectus, an important milestone in the Birmingham-based telemarketing company's expansion plans.
Sales Bond provides telemarketing and lead generation services to a broad range of national clients. In addition to telesales, the company also offers support for conferences and seminars, research and surveys, as well as training and data cleansing.
The UK government-backed Cyber Essentials scheme is based around a set of technical controls to help organisations protect against online security threats. The business community is being urged to make accreditation a top priority; suppliers bidding for government contracts involving personal information have been required to be certified since 2014.
The scheme was developed in association with the Information Assurance for Small and Medium Enterprises (IASME) consortium and the Information Security Forum (ISF).
Aimed at companies in all sectors and at any size, Cyber Essentials is also backed by industry bodies including the Federation of Small Businesses and the CBI.
Cyber Essentials certification is designed to educate business stakeholders about a number of key requirements regarding cybersecurity, including:
How to secure Internet connections
How to secure devices and software
How to control access to data and services
How to protect operations against viruses and other malware
How to keep devices and software up to date
Business benefits of Cyber Essentials certification include the ability to reassure customers that proactive defences against cyber-attack are in place, which can attract new business from clients who share this focus on making appropriate preparations.
Sales Bond Managing Director Nicole Markham said
"As one of the UK's most innovative providers of telemarketing and lead generation services, effective and secure telecommunications are at the heart of our fundamental business offering. And we understand how important it is to not only ensure we have the in-house knowledge and abilities to make this work, but also to demonstrate this to the broader business community so they can have total confidence in our abilities as a trusted commercial partner."
Connectus CEO Roy Shelton said:
"We're delighted to have helped Sales Bond attain this accreditation which is an essential part of business today. Companies of all sizes have to treat cybersecurity with the respect and attention it deserves if they aren't going to be left behind by competitors or even actively exploited by a growing number of bad actors. It's very encouraging indeed to see Sales Bond show the way forward in this respect, and we'd urge other companies to follow their lead."