The 5 Cs of Online Security
30th September 2021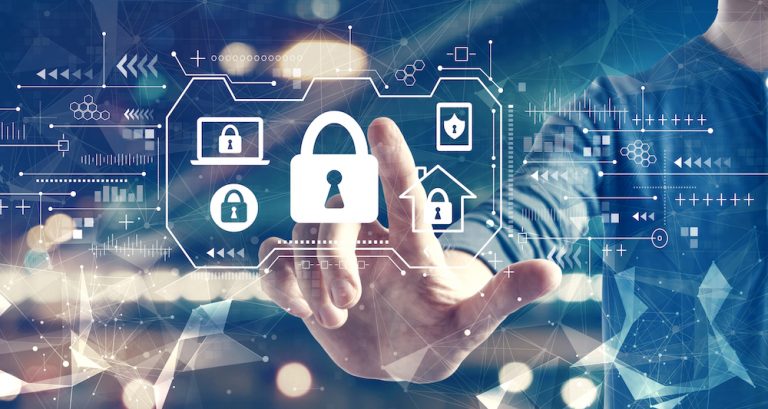 Digital technology plays an increasing part in all our lives, whether it's in running a business or just browsing the internet at home on smartphones and tablets.
But as we all spend more time using it, so do criminals.
Organised crime groups have been quick to seize on new technology, so much so that cybercrime now accounts for almost half of all recorded crime.
And Covid has left many businesses more susceptible as staff use personal devices for work, or work from home, without the necessary adapting of cyber security policies and staff training.
Data and asset breaches cost those hit an average of more than £8,400 a year, but Connectus can help businesses protect themselves from the threat of a potentially devastating cyber attack.
It doesn't have to be inevitable – more than 80 per cent of known cyber attacks can be avoided by following five simple rules.
"Here are the 5 Cs of online security which we work with and encourage our growing list of SME clients and partners who have adopted our proven Connectus Protect managed service." – Leigham Martin, Head of Cyber Security and Infrastructure at Connectus.
Create
Create a strong password – criminals can't believe their luck when you choose a simple option like password1234 or your favourite sports team. It's especially important to have a strong password and two-factor authentication (2FA) for your email account, because if criminals can access that then they can get into other linked personal accounts which could leave you vulnerable to identity theft.
Try choosing three random simple words that mean something to you and replace some letters with symbols or numbers. Use a different password for every online account just in case one gets hacked.
Cover
Make sure you regularly update your anti-virus/malware software and save all your important documents and photos on an external hard drive or the Cloud.
With business resources stretched by Covid, fewer had up to date malware protection (83% from 88%) and network firewalls (70% from 83%) in 2021 compared to 2020.
Don't ignore reminders to download the latest operating software, browser and app updates because they contain vital security updates that help protect your device from hackers, viruses and identity theft.
Confidentiality
Keep your passwords and personal information to yourself and don't be tempted to share too much on social media, in emails or in person.
By befriending you and finding out details such as where you work or when you go away on holiday, criminals can gain access to additional data which could be more damaging.
And make sure you check your settings because what you're sharing might not be as private as you think it is.
Clicking
Always think before you click! Hackers often use links sent in emails as a way of getting malicious software onto devices to steal your identity or money. Phishing is the most common form of cyber attack, with 83% of those experiencing an online security breach reporting phishing.
If you get an email with a link, double check the source and only open attachments if they're sent from someone who you know and trust.
Connection
Before you go onto a website, make sure the address is correct because cyber criminals can create fake website addresses which look very similar to the real ones so it's easy to be caught out.
Type the address directly into the browser if you can or search using a search engine, and don't be lulled into a false sense of security by the padlock symbol or 'https' in the address bar, it could still be fake.
Using a VPN (Virtual Private Network) to securely connect you to the internet can improve your online security and help protect your data, especially if you use public Wi-Fi hotspots or remote working in your business.
If online Security seems like a mystery to you, take our quick Cyber Questionnaire. Don't take the risk, get your Cyber Security Accreditation today!
Don't like taking risks? Find out more about our Cyber Security services by visiting our Protect page or contacting us on 0330 440 4848 | info@connectus.local.