The impact of Covid-19 and how to level up your hybrid working
29th April 2021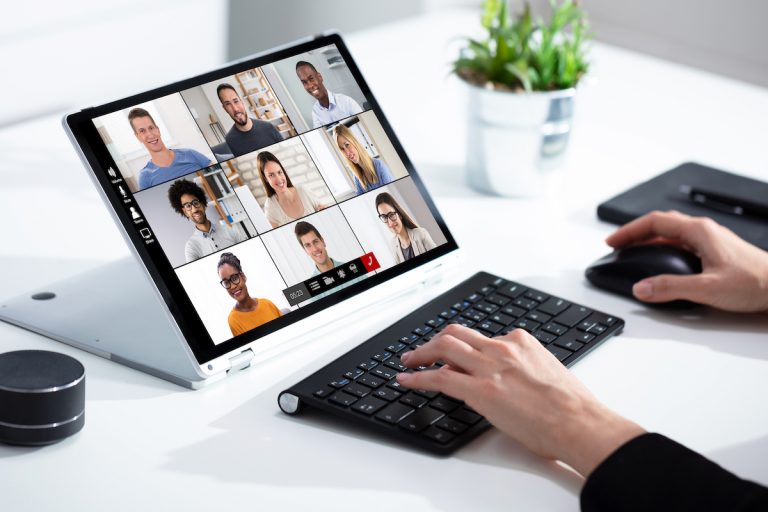 Since March 2020, Covid-19 has changed businesses around the world and has had a tremendous impact on the nation's ability to adapt to working from home full time or part time.
Before the UK lockdown, around three in four employees worked from home less than once a week. Fast forward six months and many more of us have experienced much more significant time working away from the office. The home-working experience has been a positive one for many, with 85% of employees saying their life has improved as a result of increased time home-working. It now seems that the events of 2020 with several Lockdowns have forced significant and potentially permanent changes. However, this isn't a bad thing with many businesses and their employees experiencing a better work/life balance and enhanced productivity.
31% expect that in future people will split their time between home and their place of work
25% think we will work from home most of the time
10% think we will work from home full-time
With the rise in employees working from home, this has meant many businesses have faced difficult challenges in keeping their teams running without any disruption. With daily concerns around home broadband reliability and its impact on productivity, maintaining data security, company culture and staff well-being.
Businesses are actively looking for ways to improve employees' homeworking set-ups and many are already doing so, investing in digital collaboration tools, IT equipment, data security and remote working software. Connectivity providers like ourselves have the opportunity to help our customers optimise homeworking productivity and performance.
One thing that working from home has taught us is that the need for home/ remote connectivity has never been greater. Most business customers recognise this, with:
73% agreeing that fast, reliable home broadband is key to employee productivity at home
43% would not have been able to be productive during lockdown without a fast, reliable connection
26% said lockdown has made them re-evaluate the importance of fast, reliable broadband
Many employees have acknowledged that their home broadband is holding them back with more than half talking about their broadband 'cutting out', with the other half saying that their internet was too slow. It's no surprise that employees are worried about sta­ff well-being; home broadband unreliability is taking an emotional toll with 43% of homeworkers feeling frustrated, 17% feeling anxious and 15% feeling angry or helpless.
Alongside broadband issues, 35% of employees have reported being concerned about information security with staff­ working at home. Other specific areas where home broadband performance is not meeting customers' or employees' needs include:
Storing/accessing data securely
Sending large files
Downloading documents/files
Accessing company intranet/remote desktop
Working in shared documents
The impact on culture in the workplace
With our Connect, Protect, Collaborate model, Connectus are in the best position to offer high broadband speeds (in your office or a dedicated 2nd connection at home), cyber security protection and collaboration tools such as Microsoft 365, video conferencing and file storage and backups plus much more. No matter where you are working, in the office, at home or a combination of both.
If you are looking to level up your hybrid working to match your employee's needs, get in touch with Connectus today.
The stats used in this article are taken from TalkTalk Business Whitepaper: The impact of COVID-19 and levelling up hybrid working To read the full report click here.