Top tips for staying secure whilst working from home
9th March 2022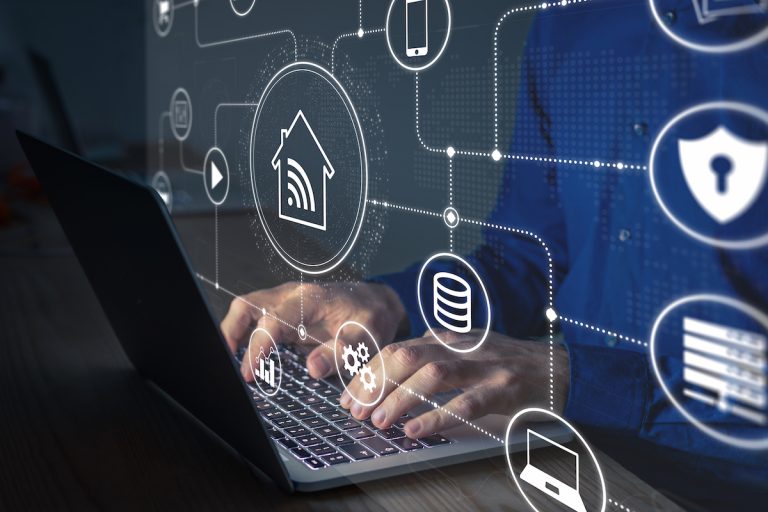 One of the biggest and most positive business takeaways from the pandemic has been the shift in work life balance brought about by an increase in hybrid working.
Most employees who had to work from home because of Covid restrictions are now reluctant to give that up, or at least they want to hang on to it as a partial option.
So much so that recent ONS figures showed 85% of people who worked from home because of coronavirus want hybrid working post-pandemic and over half of those who currently work in a hybrid way would think about quitting if the option was withdrawn according to a poll commissioned by Microsoft.
But while we like to think of our homes as being safe to live in – and we go to great lengths to protect the people and possessions in them – they aren't always the safest places to work.
That's because, away from a traditional office environment where some level of cyber security usually comes as standard via an in-house IT team, workers can be exposed to cyber threats.
So, if you want your employees and your company data to be just as protected now as it was pre-pandemic, what should you be doing?
Here are some tips for secure hybrid working …
Follow the three-step rule on passwords
Home working set-ups can be made safer by protecting home Wi-Fi networks. Passwords should be used on all devices and apps, and they should always follow three basic rules: strong, long, and unique. The best way to do this is by mixing numbers, symbols, and upper and lower-case letters. Check router settings too so the router isn't using a default password because hackers often know these and could use a router to gain access to devices and web traffic.
Keep systems and programs up to date
The 'install and shut down' or 'install and restart' reminders we're all familiar with are there for a reason – operating systems use regular updates to improve security so don't ignore them, make sure you're running the latest version and enable automatic updates, so you don't miss any.
Protect your end points
Endpoint security refers to securing your endpoints, or your end-user devices like desktops, laptops, and mobile devices. Endpoints serve as points of access to an enterprise network and create points of entry that can be exploited by malicious actors.
Here at Connectus we use a cyber security product called Heimdal. This product helps detect, prevent, and respond to threats, uses AI-driven Neural Network Predictive DNS to hunt future threats and includes a network log agent for infection tracing.
Be on the lookout for scam emails
Email is generally encrypted in transmission now, especially if you're using Office 365. The risk is where people click phishing emails, submit their credentials and this then gives hackers access to email accounts. Having multi-factor authentication pretty much mitigates the risk however, phishing scams have become much more prevalent since hybrid and home working increased. Emails are one of the easiest ways to communicate with colleagues who are no longer sitting near you, but they're also easy to exploit by cyber criminals looking to steal personal details and log-in information. Make sure emails can only be accessed via multi-factor authentication for added protection and if you get an email with a suspicious link or attachment, don't open it!
"Cyber Security isn't just something that you hear about while you're at work anymore, it's in our homes too. The growing threat to our home networks is staggering and most people are not aware of it, nor do they know what their options are to help prevent against Cyber Attacks whilst working from home.
Now that hybrid working is the new norm, threats such as phishing and ransomware can more easily evade corporate defences. Traditionally, working from the office means you are often protected by your companies firewalls or security appliances but when you step outside of that environment your protection needs to follow you and that's why its important to keep your devices up to date and secure." – Leigham Martin, Group Head of Infrastructure & Security at Connectus
To find out more about how we can help your home workers stay safe visit http://connectus.org.uk/protect/