Ultrafast broadband is transforming UK businesses
26th November 2018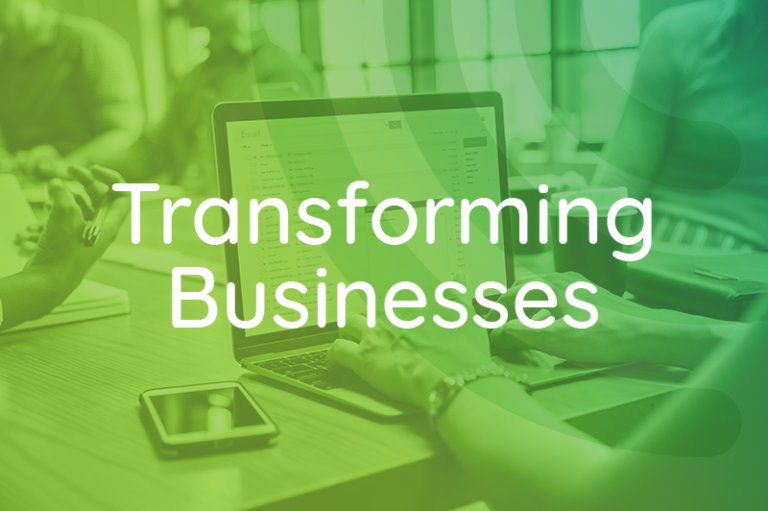 Ultrafast broadband doesn't just enable your company do the same things but quicker – It can transform the entire way you do business. Here are our top four ways it can revolutionise your business…
Business broadband
Full fibre is the future of broadband, providing a super-speedy and ultra-reliable connection that brings with it a huge range of benefits, but what about the current landscape?
Now, much of the UK's broadband is provided by fibre-to-the-cabinet (FTTC), a hybrid of fibre and copper, but there are signs of things changing, and that's a great sign for businesses.
It runs along fibre optic lines up to your local street cabinet, and then connects to your premises via copper lines. The FTTC fibre/copper system is known to be fast enough for most business, and reliable. But it's not future proof, and businesses don't get the full benefit of fibre.
Fibre-to-the-premises (FTTP) broadband on the other hand uses fibre optic cables for the entire length of your connection – so you can connect faster over a bigger bandwidth. FTTC speeds are eclipsed by FTTP, which is capable of an astonishing 1GBps.
FTTP is the future of connectivity
Connectus is a pure Business to Business provider that can offer gigabit-capable fibre broadband because we've invested in and run our own fibre networks.
This ultrafast broadband future-proofs SMEs, providing this enviable list of advantages:
1. Work faster and smarter
With ultrafast broadband, the days of technology proving an obstacle, rather than a helping hand, are gone.
Everyone can carry out high-capacity tasks instantly and simultaneously, no matter how many employees you have.
There's no buffering. No waiting. No downtime. And did we mention it can save you time and money?
And the figures are impressive.
Research shows that one gigabit per second broadband would mean a hospital could download a two gigabyte CT scan in just 17 seconds, instead of 11 minutes over a standard broadband connection. Talk about life saving!
And these new-found efficiencies and innovative business mindset go hand in hand with our next advantage – cloud technology.
2. Optimising business with cloud computing and VOIP
Since 2000, cloud computing has been championed by giants like Amazon and Google.
VOIP Telephony services with cloud computing and ultrafast broadband, you'll be in a position to quickly and easily upload, store, access and download vast amounts of data along with collaborate with staff, customers and suppliers over VOIP.
There's better data storage security and no need for expensive hardware. It's cheaper, more efficient and more reliable.
3. Ultrafast broadband connects people remotely, for better, cheaper collaboration
With the convenience and cost saving that comes with video-conferencing, and popularity of Skype & VOIP , it isn't hard to see why businesses are choosing to strengthen communication through video conferencing.
Time-consuming and expensive face-to-face meetings are much reduced. With quality video conferencing, remote and flexible working becoming the norm.
For a seamless, quality experience without disruption, businesses need a connection that proves reliable time after time – and ultrafast broadband is the solution.
With greater efficiencies, an appetite for innovation and a better-connected workforce, it means your business can adapt to an ever-evolving landscape – be that your customers, competition or beyond.
4. Become more agile and responsive with a faster connection
The world has never been more connected than it is today. Whether it's sourcing materials from the other side of the globe, watching your favourite TV show broadcast live from another country, or connecting to the world through social media, we live in an arguably borderless society.
With this greater connectivity, businesses have to be wary of, and react almost instantaneously to their competitors, customers, environmental risks and other factors that impact their day to day.