What lies ahead for Connectus? – A Q&A with CEO Roy Shelton
26th June 2023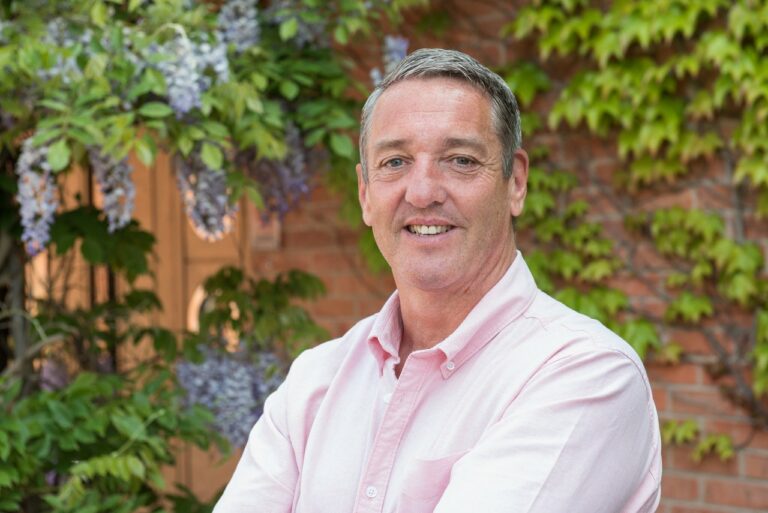 We've reached the midway point of 2023, and it continues to be a hugely successful year for the Connectus Group.
Here, our CEO Roy Shelton shares some thoughts on what lies ahead via a special Q&A session he took part in for a major business website.
What are your immediate priorities and longer-term objectives following the funding from Time Finance? How much funding have you secured and are you looking for additional investment?
We are planning additional fibre network design to build and operate models across several business parks in Yorkshire and Lancashire. We are also investing in additional capacity for our secure hosting which is now across two locations in Doncaster and Salford. Additionally, we want to upscale tooling and training our staff on cyber, network and data security. All this is designed to meet the increased demand for our connect – protect – collaborate managed services portfolio. The current investment is a revolving credit facility so essentially it creates a sustainable credit line supported by our growing recurring revenues. We will also be looking to strengthen our team in both Doncaster and Salford ensuring we continue to deliver best-in-class service to our rapidly expanding client base and partners.
In a broader context, what message does this funding deal send to the channel market, and what are your primary investment areas?
Due to the current economic challenges, cost-effective funding lines are becoming harder to secure. Our partnership with Time Finance allows us to scale both organically and via acquisition in a strategic and controlled manner.
To what extent do you expect Connectus to grow this year, where will that growth come and what is your biggest opportunity? Where do you see Connectus in three years' time?
We foresee significant growth in our current customer base with the launch of our client success program and customer charter. We are not desperate to find new clients and partners but will seek out the ones to which we can add significant and mutual value to our business. We see the MSP market continuing to consolidate so we do expect to acquire further where it makes sense. Our strategy for acquisition is simple – we look for good quality teams in new geographical locations that have strong B2B recurring revenues that can enhance our own shareholder value. Over the next 3 yrs, we will focus on quality outcomes for our clients, expanding and developing our team and driving recurring revenues.
What trends are you seeing in the market that interest you most and what is the significance of these in terms of how you will steer Connectus in the future?
The demand for cloud services, secure hosting and security is booming and is only going to increase due to the need for more collaboration and the growing cyber threat. We are finding that companies want to consolidate the number of vendors they work with and are looking for more trust partners who take the time to understand their business needs.
How do you think you personally can best impact the growth and development of your business?
My focus is ensuring our senior management team is well supported and clearly understands our corporate objectives. We have just kicked off the next phase of our business plan which we call "Project Shrigley" named after the venue where we held our planning workshop. The plan outlines our objectives, KPIs, roles & responsibilities and much more. With this in place, I focus my time working with our chairman and advisers on new targeted acquisitions, additional potential funding, and business development. I really enjoy meeting new clients, partners, and projects- especially when it comes to engineering mutual shareholder value.
What decisions are you prioritising right now?
Cash is always king and ensuring we remain good stewards of capital is crucial to any organisation's long-term success. Team recruitment, training, development, and retention are a huge priority- without a great team, we are just a mediocre services business; at Connectus, we don't do mediocre.
Which new technology areas are on your radar screen and why? Are there any gaps in the portfolio to fill?
We are continually building out our service offerings- proactive cyber / data/network security solutions utilising AI are getting a lot of focus now. Power BI and Dynamics are also interesting so watch this space for those offerings.
Do you need to balance competing priorities? If so, please explain what they are and how you are seeking to achieve the right balance.
We can't be all things to all people so quickly qualifying priorities is important. We always look at low-cost high-value priorities which have a compelling ROI. Above all we focus on the customer and ensure we continue to deliver a world-class service and outcomes.
What challenges do you expect to face in the short term? How will you overcome them? And what will be the challenges of tomorrow?
Maintaining a competitive cost base brings challenges. With the cost-of-living crisis, we have stepped up and awarded all our staff with above-inflation pay rises / year-end bonuses.
Utility costs have risen sharply so too has 3rd party equipment costs. We have been forced to pass some of these costs on to clients but much lower than the current CPI rates and these are the first price increases since 2019 to support our clients and partners through the Covid crisis. Access to qualified resources is easing as the market starts to experience a marginal slowdown – this is allowing us to cherry-pick some great talent to help support growth plans.
In what areas do the channel's business leaders need a fresh perspective to bring about change and create new opportunities?
Don't be afraid of more collaboration! There are lots of great companies out there with good offerings that fail to scale due to a lack of collaboration! I would welcome MSPs coming together more to share ideas on growth, resourcing, technology roadmaps and much more. Other industries do this very well and create a lot of value.
In general, what are today's primary leadership priorities? And what is the key to continued success?
Leadership is all about:
Vision- having to vision to create something special which blends people/processes and technology into a compelling proposition that the market needs (fixes a well-defined problem).
Trust – your team, customers and partners need to trust you (and you them) setting and managing the right expectations with a huge degree of empathy and respect is crucial to building trust.
Motivation – Eddie Jones (ex-England Rugby Manager) once said to me "I just want players to run through brick walls for me and then get up and do it quicker, harder and consistently". I try to bring the best out in our team by being honest about what I expect from them and why? I also don't ask anyone to do anything I am not prepared to do myself. Being passionate about what you do is also important, but the most important thing is to say "thank you "It's surprising how people will follow you!
What motivates you most?
Winning! It's all about winning. Winning and creating value for our team, our customers, and partners. Having played rugby for many years and boxing for over a decade I am very competitive and always strive to improve and encourage/ mentor those around me to do the same.
Any other comments/viewpoints?
Put the customer first, focus on quantity outcomes, and invest in the right people, tools, and infrastructure. profits will follow.