Why delivering digital transformation benefits your business
20th April 2023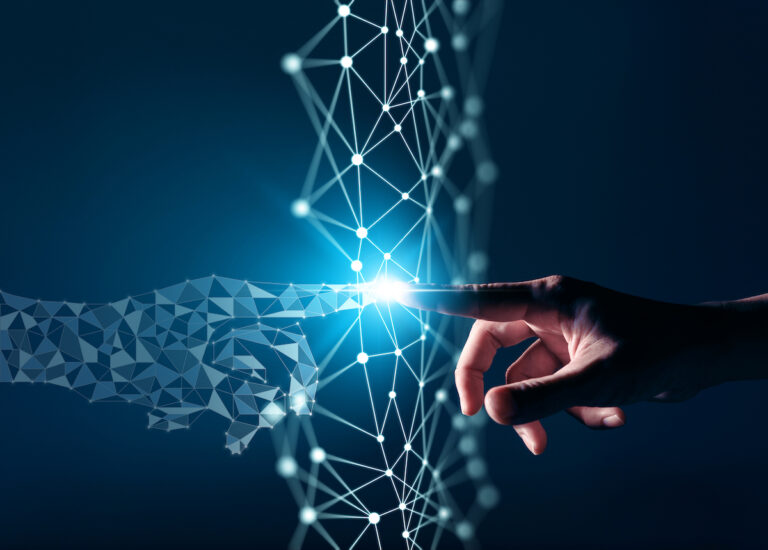 When it comes to delivering digital transformation the benefits could not be clearer. 
According to the latest research, effective technology could grow the UK economy by more than £413 billion between now and 2030.
That is the equivalent of around 19% of the UK economy – or bigger than the entire regional economy of the South East of England.
The stark figures emerged in the UK Government's Digital Strategy 2022 report which aims to strengthen the country's position as a "Global Science and Tech Superpower".
The research also revealed that both citizens and businesses see digital technology as one of the biggest areas of growth for the country after health, with cloud computing playing an integral role in underpinning the technology stack that will enable the UK's digital future.
Over half of UK organisations (53%) agree that digital technology has become increasingly important over the last five years. This increases when talking to large companies with over 250 employees – of which 89% believe that technology is more important now than it was five years ago.
Other key findings include how:
Over a third (40%) of the least digitally intensive businesses (businesses using a high level of digital technology, such as employees' business internet use, number of ICT specialists, or online customer interactions) said that they did not know what difference greater use of digital technology would make to their operations.

Almost half (48%) of business leaders had not heard of cloud computing or did not know what the term "cloud computing" meant. This was particularly true of small businesses, who were twice as likely to be unfamiliar with cloud technology compared to large enterprises (48% vs 24%).

Digital skills were seen as "important" or "essential" by 82% of businesses, rising to 98% for digitally intensive businesses. In fact, digital skills are increasingly more desirable than other formal qualifications. 46% of businesses consider intermediate digital skills (such as creating a website) as "important"; but only 28% of businesses say the same for university degrees.

Almost two thirds (57%) of the most digitally intensive businesses have found it difficult to find staff with good digital skills. At the same time, those businesses said that a shortage of digital skills had slowed growth (62%) and increased costs (63%).

However, most individuals have not received formal digital training and are, instead, self-taught. Meanwhile, 52% of respondents had developed their skills through trial and error, closely followed by 44% who have learnt through their own research. A third of working respondents (32%) told us that they spend over 15 minutes a day trying to understand how to do something on their computer.
Despite the optimistic outlook in some areas, the stark reality is that too many businesses are still playing catch-up. Too many are still not tuned in to the importance of delivering digital transformation and, worse still, are yet to see the benefits it can bring them, their staff and their customers.
With this in mind our team at the Connectus Group is today unveiling a new guide outlining how and why digital transformation is pivotal to growth.
The guide explains:
Why employee experience so important;
How to link employee to customer experience;
Tips for creating better employee experiences
The benefits of automation;
And how to engage and collaborate, with the latest tools in AI
Commenting, Roy Shelton, the CEO of the Connectus Group, said: "No matter where you are on your journey, this guide will help you deliver 'better' to your team, your business, and your customers, ensuring that every process, no matter how big or small, can be improved. As the world of work continues to evolve at a rapid pace post Covid, whether your team works remotely, onsite or uses a hybrid-model, we'll show you how to optimise employee experiences. The road to better customer and employee experiences starts with an effectively planned digital transformation strategy. And we are the perfect partners to collaborate with and deliver those benefits."
This service is just the latest chapter of an ongoing story of success at the Connectus Group.
For more than 20 years, Connectus Business Solutions has been a leading business connectivity and managed services partner, providing business critical infrastructure alongside fully managed solutions to help companies  stay connected, protected and to collaborate effectively online as they scale and grow. With a two-decade legacy in telecommunications, Connectus helps clients to mitigate costs, complexity and risk and provides business critical infrastructure along with fully managed solutions. It has a dedicated, customer focused and technically capable team, who work with clients at their own pace and level of technical understanding to ensure great outcomes are achieved.
To find out more about the guide called 'Digital Transformation is Real: How Connectus can enable increased automation to benefit your team, your business, and your customers' visit  Connectus . A copy of the guide is also attached.